The Treasury will postpone to May 20 the payment of taxes to SMEs and the self-employed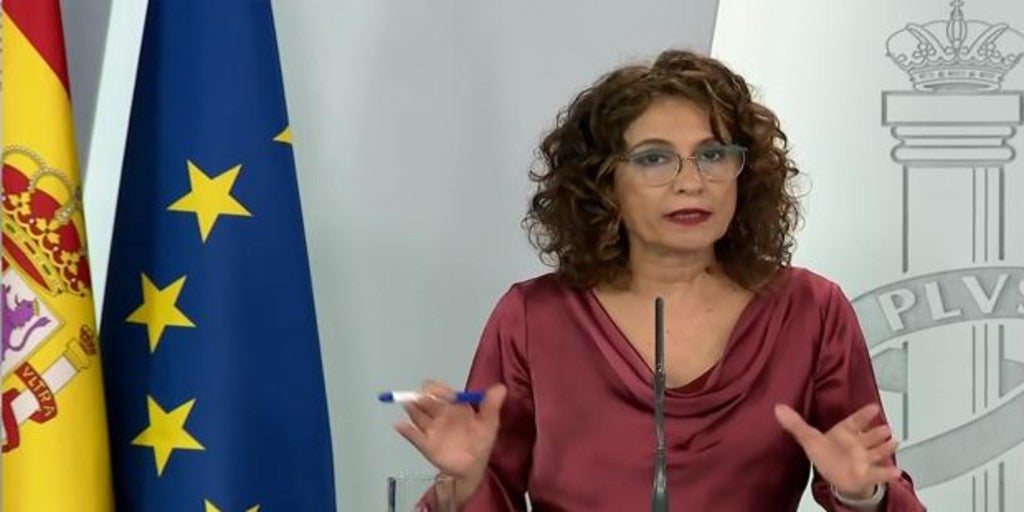 Madrid
Updated:
save

The Government has finally yielded to the clamor of companies and will grant a moratorium of one month in the payment of taxes for the first quarter to SMEs and the self-employed. Government spokeswoman and Finance Minister, María Jesús Montero, confirmed at a press conference after the extraordinary Council of Ministers this Friday that the Executive is working on a expansion of "deadlines and the filing and payment of tax returns for SMEs and the self-employed, so that no one has to file it in an obligatory way in April". Specifically, businesses will be able to make that statement until May 20.
Employers and freelancers, but also agencies and consultancies, had been demanding for weeks a delay in the quarterly payment of VAT, personal income tax withholding and the fractioning of companies. The term to make the quarterly declaration of VAT, personal income tax withholdings and fractional payment of Companies began on April 1 and ends on the 20th, but it is advanced to the 15th for the direct debit payment, the usual formula.
Fair terms
The fear of the businessmen, although they welcome the moratorium, is that it will not arrive on time. Although Montero has advanced that it will be approved soon, the next Council of Ministers will be held on Tuesday the 14th, just one day before the majority of SMEs and the self-employed make the direct debit. Montero has not elaborated on the moratorium, but the intention of the Executive would be to apply this deferral to companies and businesses with a turnover of less than 600,000 euros, as ABC advanced.
The Treasury will also allow self-employed workers to temporarily withdraw from the objective or module estimation regime and pay tax on the direct estimation regime. This will not carry the ordinary penalty of staying out of that system for three years. "We are also working on some other modification of the Corporation tax," added Minister Montero. Meanwhile, the self-employed association ATA continues to demand, in addition to this moratorium, to eliminate the April quota and reduce the drop in income from 75% to 30% to access the termination benefit.
Second round of ICO guarantees
The Government, within its program of public guarantees for 100,000 million euros for banks to provide liquidity through loans to the business community, has given the green light to a second round of ICO guarantees for 20,000 million. Unlike the first, in which of the 20,000 million deployed, only half went to SMEs and the self-employed and the rest to large companies, this time it will go entirely to small companies and businesses. Also. banks will have to apply an obligatory interest rate reduction compared to normal credits, extend the repayment period or set grace periods.