The Treasury does not give margin in this Income to people in ERTE: they will have to pay up to 3,000 euros in only two installments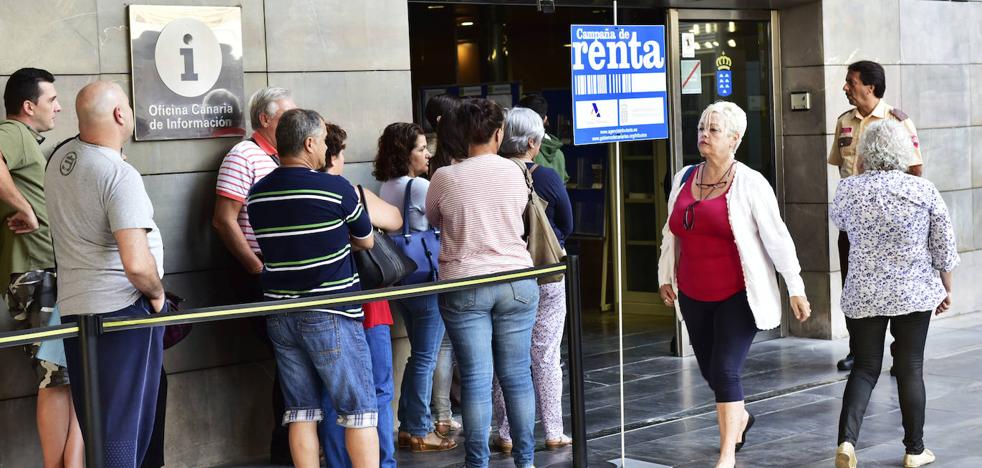 In last year's Income and because there were almost three million affected workers, an order was approved that allowed splitting the payment for the withholdings not made by the SEPE up to six times. This year no.
The Renta campaign that starts this April 6, with the presentation of the online declarations, introduces a novelty of depth for the people who are in ERTE and are required to submit the income tax return. These are those workers who have received more than 14,000 euros of income from work with two payers -company t and SEPE-, provided that the second has paid more than 1,500 euros for the whole year. People with income below those 14,000 euros, even if they have had two payers, will not have to present the Income.
The estimates of the advisors show that the payments for the withholdings not applied in the SEPE benefits range between 1,500 and 3,000 euros. A money that the Ministry of Finance allowed to pay last year in six payments or installments thanks to an order that was issued days before the campaign in order to alleviate the tax burden that these people were going to have to bear. This year, the Treasury has not published said order, so that people in ERTE who have to settle accounts with the Treasury must do so in two single payments, which the AEAT allows. 60% of that money will have to be paid before the end of the campaign and the remaining 40% before November 5.
The tax expert of the Treasury Technicians group (Gestha), Antonio Paredesrecognizes that the fact that this year a larger fractionation of subscriptions has not been authorized
places many people who are in ERTE in a difficult situation due to the current context of rising prices. "Perhaps because in last year's Income there were about three million people in ERTE and in this the figure is much lower, but the impact is the same for those who are affected," says Paredes. In December 2021 there were more than 13,000 people in ERTE on the islands.
The recipients of the Minimum Vital Income (IMV) will also have to present the Income), the aid created by the Government to prevent the risk of poverty and social exclusion. This benefit is exempt from taxation (up to 11,279.39 euros, 1.5% of the Iprem) and there is no need to pay for it, but it does oblige its beneficiaries to present the declaration, although they do not have to pay anything for the money received. Failure to do so will imply consequences for future aid to be received.