The "trap" used by a contestant to try to win the Pasapalabra jackpot comes to light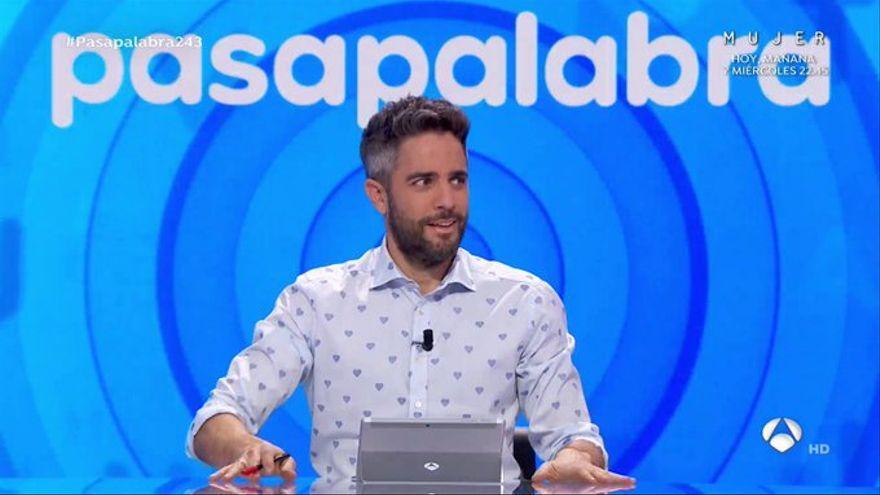 Much has been said on many occasions about "tricks" or "traps" (as the ill-wishers say) used by contestants from Pass word to try to get all the answers on the final donut right and take home numerous prizes. Just a few days ago Pablo Díaz, the violinist who has been trying for months to win the final prize for this format that every day brings together millions of people behind the screen revealed the "trick" or "theorem" that his partner and rival Nacho Mangut had presented during his participation in the contest.
"The theorem says that in a large percentage of the cases in the letters that are not Ñ, X or Y words that contain them will not appear," he said in a comment more than replicated on social networks. In fact, the man who was competing with Pablo at that time tried to contradict the theorem and could not. He ended up losing.
Precisely in social networks it has been where these days the audience has given Pasapalabra an ultimatum: either Pablo Díaz wins or many say they will stop watching the program.
On other occasions, those who fail are not the contestants, but rather the celebrities who are invited during the first part of this format on Mediaset afternoons. Have you missed the nice confusion that Marta Torné had months ago, for example? The famous actress visited Pasapalabra and was wrong in one word. He took it with humor but aroused many laughs on the Telecinco set. In this article you can see what happened (and how those on set reacted).
Pasapalabra has been one of the most watched and valued contests on television for years. Already when years ago it was released on the small screen in our country by the hand of Antena 3 the format achieved great audience data. So much so that Telecinco noticed the contest and bought it and began broadcasting after Sálvame and before its nightly newscast. However, a demand from the production company that has the rights to broadcast this format internationally made the main Mediaset chain have to stop broadcasting Pasapalabra several months ago. The contest went to a "contest" never better said and it was Atresmedia that won the rights.
The play went well for Antena 3 for two reasons: the first because thanks to this program it can boast of having made audience records (In fact, in January he was about to win the battle against Telecinco for audience after almost two years of Mediaset's reign). But the importance of Pasapalabra goes beyond And is that the contest is broadcast just a few minutes before the evening news. And all the networks want audience leadership in that segment to be able to boast that their news programs are the most viewed.