The Transgrancanaria 2023 will open registrations on July 5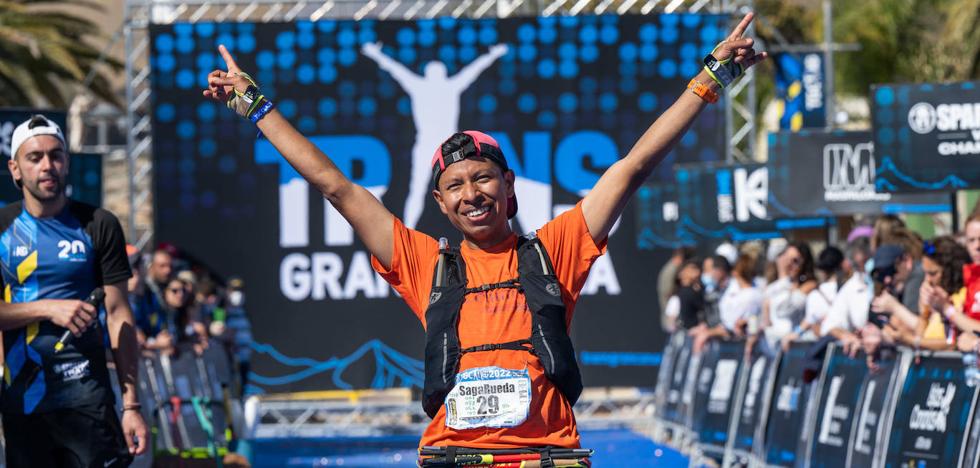 athletics
The race will extend its celebration to a whole week, with starts every day, different locations and repeating the spectacular finish line in the South Park of Maspalomas for the longest distances
Barely three months have passed since the celebration of the last Transgrancanaria and the organization is starting to warm up for 2023, a year that will come loaded with many changes and novelties that the organization will be advancing in the coming weeks.
The Transgrancanaria already has a date for the next edition: it will be from February 22 to 26, 2023, a week full of a lot of trail running in a party that brings together thousands of runners, the press, elite athletes, brands and photographers from all over Gran Canaria. the world projecting their target onto the island. The event will return with its usual races, although with significant changes in the routes: Classic, Advanced, Marathon, Starter, Promo and Kids, in addition to the El Gigante Vertical Kilometer, which will return for the second consecutive year after the success of the last edition.
It will be a week full of events, starting on Wednesday with the starting gun of El Gigante from Agaete, and subsequent departures of the rest of the distances, which may have changes in route, departure date and venue. The organization is currently immersed in all the modifications, details that will progress as the registration opening date approaches, which will be July 5 at 12:00 Canary time.
What can be anticipated is that the Transgrancanaria will extend its celebration to a whole week, with departures every day, different locations and repeating the spectacular finish line in Parque Sur (Maspalomas) for the longer distances, as well as the delivery of numbers and the Trail Zone, which will return to the majestic Expomeloneras Convention Center.
As in recent years, the organization will facilitate an initial discount period on registrations, as well as discounts for residents of the Canary Islands, participants in the Transcapacity category and elite athletes. As a novelty, this year financing will also be facilitated in the Classic and Advanced modalities, with the possibility of paying the registration in two installments.
With all these ingredients, the organization is preparing an a la carte race program for all tastes, and once again the Transgrancanaria, included in the Spartan Trail World Championship circuit, will once again be the focus of trail running media attention.
The Transgrancanaria is an event organized by Arista Eventos, which has the institutional sponsorship of the Cabildo de Gran Canaria through Turismo de Gran Canaria and the Insular Sports Institute, Promotur Gobierno de Canarias, Maspalomas Costa Canaria and Las Palmas City Council. from Gran Canaria. Fred companies. Olsen Express, Expomeloneras, RS Sonocom, 226ERS and Vital Suites are listed as official sponsors of the event.