"The transformation of organizations is the way to meet the strategic objectives"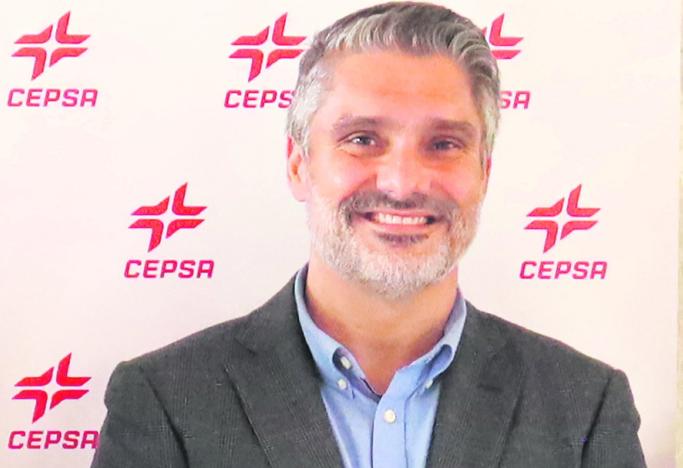 Rosendo Rivero. head of operations at cepsa in tenerife
Speaker at the third meeting 'Cepsa Dialogues in Action'
The need for transformation of companies to adapt to the current social reality was one of the aspects highlighted by Rosendo Rivero, Head of Operations at Cepsa in Tenerife, and promoter of the Company's change management program, within the framework of the third meeting of 'Dialogues in action'. A process that, he affirmed, places people as protagonists of change.
–Is the transformation of companies unavoidable in order to continue advancing?
"The evolution of organizations has to be centered on people"

–To be competitive in this new reality, all organisations, whatever their type, must evolve and adapt to new technologies and the processes they entail, both in the field of communication and work itself. The transformation of organizations is not a destination, but a path to achieve the strategic objectives themselves. Precisely, the fear of change and ignorance are some of the factors that prevent many organizations from embracing this way of directing their activities and remain stagnant and obsolete in today's market.
– Is this change a consequence of the technological and digital revolution in which we are immersed?
–The increase in facilities and comforts posed by connectivity and better access to information is indisputable. But we must not lose sight of the fact that they are still tools to accelerate a change in social trends. The same is happening with the energy revolution, in which the emergence of the circular economy, the decarbonisation of business activities and the search for efficient and clean forms of energy are the response to a change in mentality. In short, we are witnessing an unprecedented change in the way human beings interact with each other and with the environment. For this reason, the evolution of organizations has to be centered on people, these being the main lever for their new strategies.
What challenge do companies take on in this context?
There is no single or magic recipe. Each organization has a starting point and a goal, but some common aspects can be identified. One of them is to involve all employees in the company's objectives and strategies and make them part of the transformation processes, which will allow the change to be carried out successfully and increase worker productivity and satisfaction. In addition, changing behaviors and ways of working is a key issue. As is paying enough attention to those groups that are really involved. And, finally, communication, both internal and external, is another essential tool.
–In the case of Cepsa, what lines of action are being followed to carry out this adaptation to the new reality?
–Cepsa is committed to empowering its professionals by reinforcing internal communication, to ensure that its new strategy is clear, consistent and transparent, and that it reaches the entire company. To this is added the organization of meetings with the teams to transfer relevant information, in a cascade. Another key aspect involves listening to the teams and transferring the feedback 'upwards'. This means that communication is two-way to ensure its effectiveness and reinforce trust.
Lead the energy transition

–Cepsa has also just announced its new strategy for 2030.
-Indeed. It is a proposal with which it plans to adapt its activities to the new world reality and play a relevant role in the energy transition. In this way, through the energy revolution, the circular economy, the decarbonisation of activities, sustainable mobility, as well as the search for efficient and clean forms of energy, Cepsa intends to respond to the change in mentality that we are experiencing.
–What actions is the energy company going to carry out to lead this transition?
–We are working on different lines of action, among which is the commitment to hydrogen as an energy vector. To this end, Cepsa and Endesa have signed an alliance to promote a green hydrogen project in Andalusia, which will start at the Algeciras refinery. Likewise, we continue to collaborate with Endesa in a major project aimed at creating the largest ultra-fast road recharging network in Spain and Portugal. On the other hand, together with strategic partners such as Binter, Iberia and Air Nostrum, we work on the decarbonisation of air transport through research for the production of sustainable biofuels. And, in addition, in collaboration with Redexis, we are creating the first global network of renewable energy generating service stations in Europe. A broad portfolio of actions, in which we will continue to advance over the coming years.