The traditional futuristic music of the Galician Xabier Díaz is presented in the Doramas Park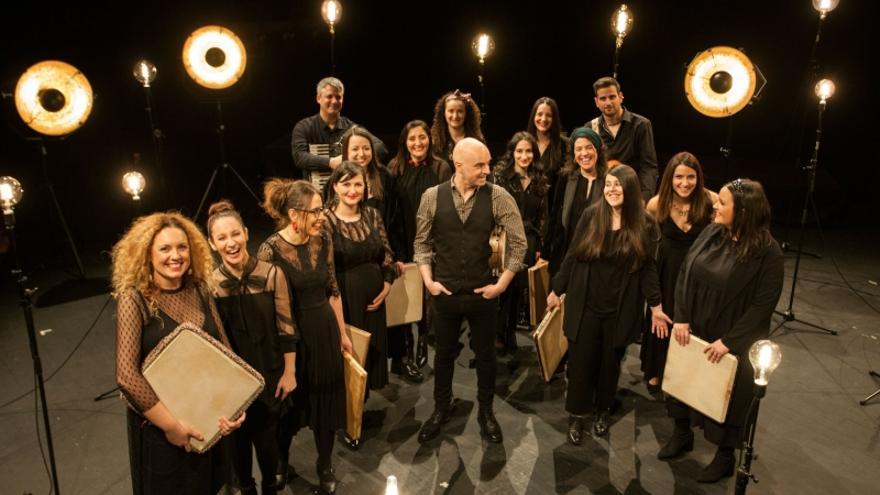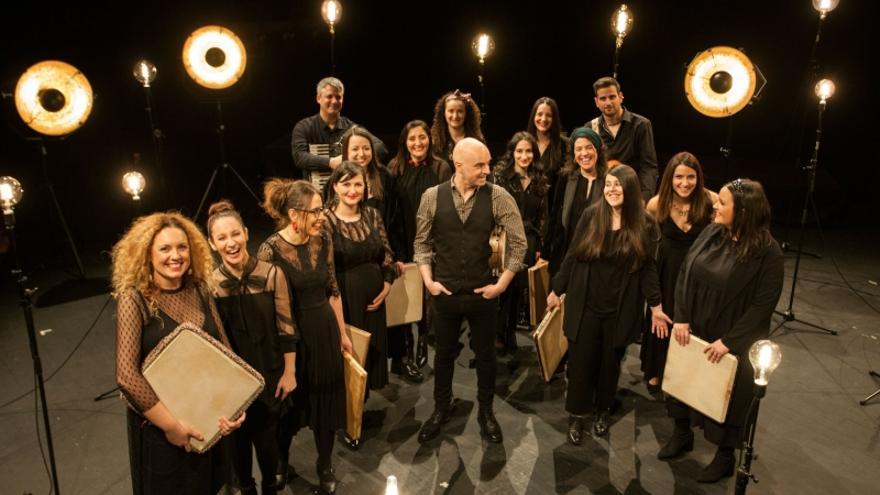 The Galician musician and composer Xabier Díaz (La Coruña, 1969), accompanied by the female group The Adufeiras of Salitre to percussion and voices, he will perform on December 12, at 12:00 hours, on the stage of the José Antonio Ramos Auditorium of the Doramas Park in the capital of Gran Canaria, where he will offer a concert included in the program of the Music initiative in the Park, dedicated to multicultural musical proposals promoted by the City Council of Las Palmas de Gran Canaria. The free purchase of tickets for this concert on the web is already activated lpacultura.com
Díaz, who accumulates a successful career of more than 30 years in different Galician traditional music projects, will focus the repertoire of his live show on his third and last album published last year, As Catedrais silenced, a complex album that goes beyond music by proposing a reflection about depopulation, the abandonment of rural areas and the danger of losing one's identity and culture in a society like that of Galicia. His proposal is inspired by a "solid, ancestral and serene" music that for the singer, composer, persecutor and compiler of traditional melodies and rhythms is "almost a state of mind".
The prestigious magazine Songlines chose precisely this work by the Coruña as part of the Top of the World in one of its editions and for three months in a row the album was in the top ten of the World Music Charts Europe, the most prestigious global music list in the world, made by critics from a score of countries.
The music of Galician roots, which Díaz found in the villages for so many years, will be combined in his concert with the instruments of ethnic music and modal harmony. In the Galician proposal different types of musical forms fit: from the pasodoble contained in the theme No salon das Cereixas, to ribeiranas or muiñeiras. Direct, shocking and emotional music, with pop sounds but with contained strength and intensity, which stands out for its mastery of execution and its strong, clean and well-worked sound. In the last edition of the Celtic Connections festival in Glasgow (the most important in the world in the field of folk and traditional music), several critics chose Xabier Díaz's concert as one of the best of the aforementioned event.
With his disk The tambourine man (best Galician album at the Independent Music Awards (2016) and best album in the traditional music category of the Martín Códax de la Música Galega Awards (2016), also recorded six years ago with the Adufeiras de Salitre (group composed of 11 percussionists and singers of traditional music) and two musicians (the Gutier brothers, on hurdy-gurdy and violin, and Javier Álvarez, with the diatonic accordion), Xabier Díaz revolutionizes Galician popular music by adding an avant-garde approach.
Díaz combines his facets as a musician and composer with a laborious activity as a researcher and compiler of traditional Galician folklore. Some of his songs have their genesis in recordings made by the ethnomusicologist Alan Lomax in 1952 in Galicia. He has been the titular singer of the Nova Galega de Danza company with which he staged the shows Encourage, Engado and Tradition throughout the Iberian Peninsula and was also part of the Berrogüeto group from the beginning of 2008 to 2014.