The trade deficit grows 19.5% until September and exports rise 22.1%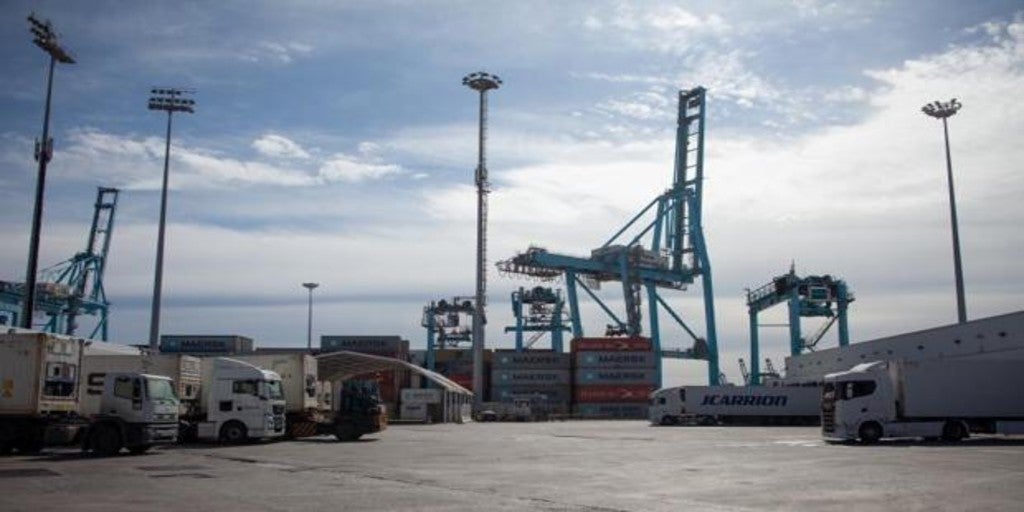 MADRID
Updated:
Keep

The trade deficit reached 13,267.4 million euros in the first nine months of the year, which represents an increase of 19.5% over the same period of the previous year, as reported by the Ministry of Industry, Commerce and Tourism. In the case of exports, between January and September there was a rise of 22.1%, to 229,963 million euros, a new all-time high for the period and what it means to exceed pre-pandemic values.
"Spanish foreign trade continues to show great dynamism, whether we compare it with 2020 or with pre-pandemic levels, setting new all-time highs. Trade flows are growing and they are also growing compared to 2019, since Spanish exports increased by 6.7% ", highlighted the Secretary of State for Commerce, Xiana Méndez, through a statement.
Imports, on their side, rose somewhat less, 21.9%, to 243,230 million euros. Comparing it with values ​​prior to the pandemic, imports increased by 0.9% compared to January-September 2019, something that is due, according to Xiana Méndez, to the recovery of domestic demand.
The coverage rate – ratio between exports and imports – stood at 94.5%. In terms of volume, exports grew 14.7%, as prices, approximated by Unit Value Indices, rose 6.4%. On their side, imports increased by 13.4%, as prices grew by 7.5%.
The non-energy balance showed a surplus of 3,125 million euros, compared to the surplus of 116 million in the accumulated until September 2020 and the energy deficit increased by 46.1%, to 16,393 million, compared to the deficit of 11,221 million in 2020.
The interannual growth of Spanish exports between January and September (22.1%) was higher than that registered in the EU-27 and the euro zone (17%). It was also higher than that registered in Italy (20.1%), France (16.2%), Germany (14.6%) and the United Kingdom (7.2%).
Exports to the European Union (61.7% of the total) rose 24.4%, while sales to third destinations (38.3% of the total) increased 18.5% in this period.
The Autonomous Communities with the highest growth in exports were the Community of Madrid (34.7%), the Principality of Asturias (30.2%) and Castilla-La Mancha (27.4%), while the only decrease occurred in the Canary Islands (-4.2%).
Exports and imports again marked a new monthly all-time high in September 2021. Spanish merchandise exports increased by 21.9% over the same month in 2020, reaching 28,337 million euros, while imports increased by 24.2% in year-on-year terms to 30,733 million euros.
If the variation rate is calculated with respect to September 2019, with provisional data, exports grew by 20.7% and imports by 10.8%.
The year-on-year increase in exports in September (21.9%) is higher than that registered in the EU-27 (12.2%) and in the euro zone (13%). It is also higher than that registered in the United Kingdom (11.2% year-on-year), France (10.5%), Italy (10.3%) and Germany (7.1%).