The tour of the 75th anniversary of Víctor Manuel stops in the Canary Islands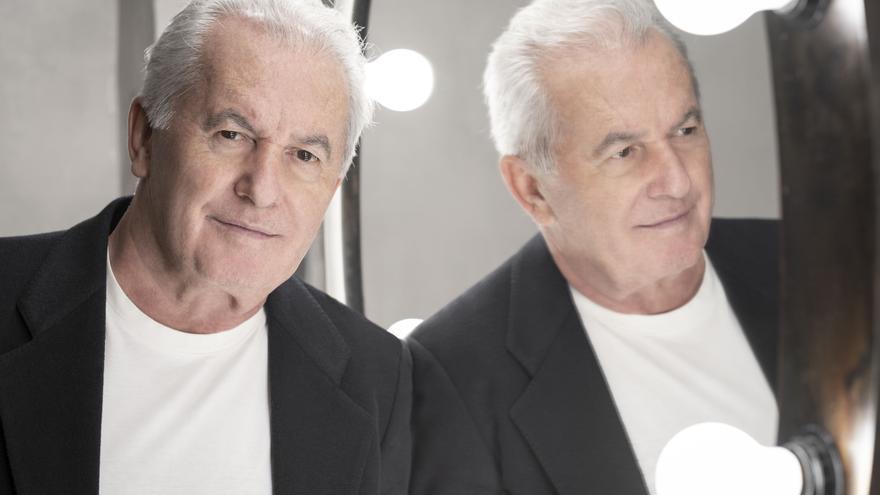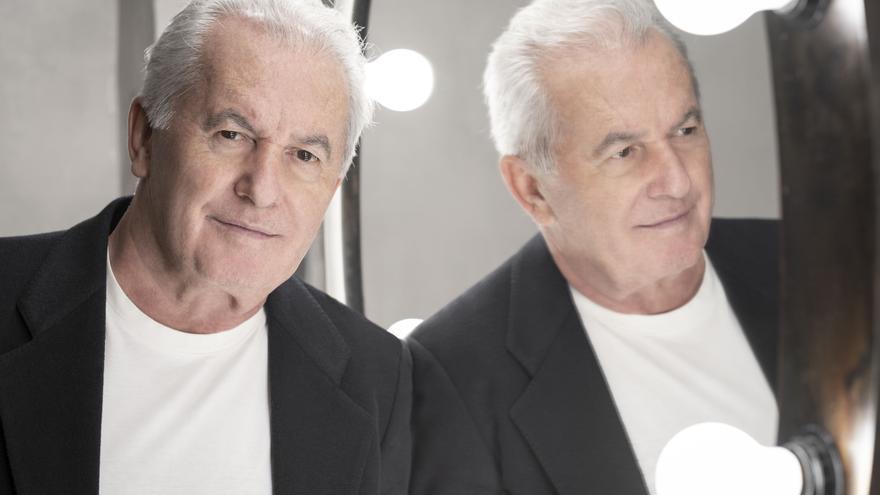 The Open Sea Festival 2022 incorporates into the programming of its sixteenth edition the 75th anniversary tour of Víctor Manuel on stage in the 2022 programming. The Asturian singer and composer celebrates his birthday in the shelter of an extensive tour throughout Spain and Latin America, which includes a stop in Las Palmas de Gran Canaria, on October 30, at the Alfredo Kraus Auditorium.
After several years without being able to go on tour and numerous cancellations of the last El gusto es mía tour, the famous singer-songwriter joins a lineup headed by the singers Dulce Pontes and Ainhoa ​​Arteta, whose tickets are on sale on his own website auditorium, www.auditorioalfradokraus.es, and at the festival: www.festivalmarabierto.com.
Víctor Manuel will celebrate his 75th birthday as he knows best: on stage "that cures everything", and reliving a Life between songs in each city he visits. "There's nothing better than writing a song and someone wants to listen to it, so that's where we're going to meet, on the road," he says. As one of the most recognized Spanish singers in the world advances, his great songs will sound throughout Spain and Latin America, with hymns such as El Abuelo Víctor, I want to hug you so much, I am a heart tending to the sun or Asturias.
In the words of the artist himself, he assures that he makes "a stop along the way but I continue". «They have reminded me that I am turning 75, do not think that I had not noticed, but thanks for reminding me and bringing to my memory that teenager who listened to Discomanía on the radio and chased the first musical programs on the first Spanish television, to put a face and eyes to what I had heard and I already liked them». In this sense, he highlights his uncle Quico, who "gave me my first guitar for Christmas and his first notes suggested melodies that were not written anywhere, in any case, clumsy melodies, which tried to imitate something I had previously heard. ». «And I kept writing because while I was learning, I felt that each song was a step forward from the previous one until one day I met the first song written by me, that I liked, the coward, I'm looking back to 1967. That song unblocked everything and taught me a path, "says Víctor Manuel.
Three years had passed since he arrived in Madrid to study piano and singing, apart from acting in as many radio programs as he could find room for him and debuting as an opening act -there was no such word then-, at the old Circo Price to celebrate the hundred performances of the show offered by Marifé de Triana and Antonio Molina.
At that time, Víctor Manuel remembers that «I suffered -I think it has not gone away- Asturian melancholy. A feeling of passing through the big city and the powerful desire to ride through valleys and mountains and return to play ball in a meadow». «That melancholy, without intending it, was transformed into music and, as if from a basket full of cherries from which you take one and hooked all the others out, appeared: La pilgrimage, The wooden train, The beggar, Paxarinos, El portalín de stone, 14th floor… Of that first work, the most significant ones are still in my repertoire", he points out.
Then success came with some of those songs that should put limits on melancholy and the next block of songs, some still anchored in Asturias, such as Carmina or María Coraje, took another flight and I want to hug you so much opened wide paths through Latin America that no has stopped running.
Life in songs (The stage heals everything), the name of the Tour, aims to encompass and summarize long years of songs and the road. From I am a heart stretched out in the sun to The Mermaid, and from I only think of you to The mother, Moon, Oh love, Little song. From Cuélebre to Nothing tastes as sweet as your mouth, Cross your arms, Up there to the North or I say Spain, and from Danza de San Juan to I will never be a broken toy, Who put more, Dancer or Leave me alone.
The stage heals everything, subtitle of the concert, "it is a verse from I will never be a broken toy, that Ana and I sang in For tenderness there is always time (1986)", asserts the artist himself. Effectively, "The stage cures everything except the incurable". «Having said this and having come this far, one would appreciate it if gently, before the hinges make more noise, the beloved public was warning us when we should go home, although it always acts as an implacable judge, when you put a ticket on sale and do not they buy it… That should be the definitive sign for anyone", concludes Víctor Manuel.