The Tour crosses borders | sports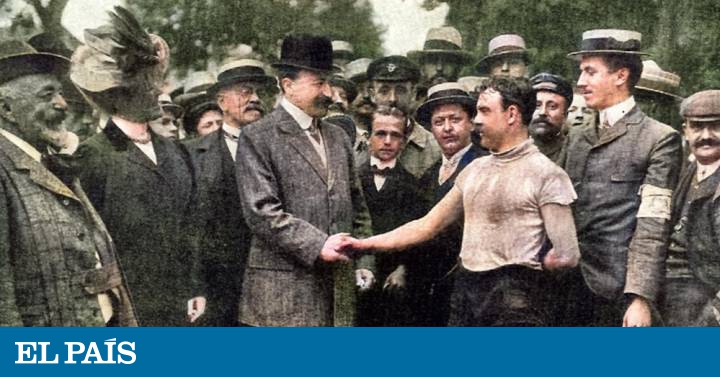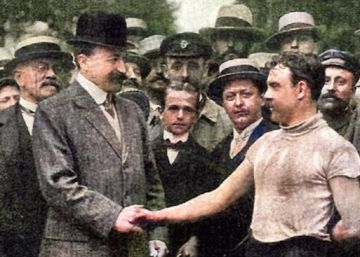 The Tour is not just a cycling race, but also a French propaganda machine. The organizers had it clear very soon. In 1907 they decided to organize the first stage finish outside of France, in Metz, a French city that belonged to Germany after the defeat of Napoleon III in the Franco-Prussian War, in 1871. A painful reminder for the French, on the banks of the Moselle and belonging to the Reichsland of Alsace Lorraine. The previous year, the race had already circulated for 75 kilometers on German roads, only passing, but this time the goal would be located on the Avenue de Thionville de Metz.
Henri Desgrange, one of the promoters of the Tour, justified the decision with a bombastic phrase: "Only the popularization of sport will help us in the organization of our great sporting event". But he did not fool anyone. France claimed Metz as part of its country. Propaganda, however, also benefited Germany. Count Zeppelin-nephew of the inventor of the dirigible-was looking for a message of peace, so that citizens of both countries could cross borders without arms in hand to encourage sports heroes.
The representative of the Reich greeted the arrival of the Tour on July 10. Germany did not hit the border, but France did. The cyclists crossed it with the mere formality of placing a seal on their bicycle, but the vehicles of the sports newspaper L 'Auto they had to complete all the formalities of the French bureaucracy, so when after 13 hours of stage the cyclists reached the finish line, there was only the correspondent of L 'Auto in Metz to take note. He gave Trousselier and Georget as the winner. Count Zeppelin and his wife posed for the official photo with Trousselier and congratulated him on the victory, but when the judges arrived minutes later, they realized that the winner was Georget and that his correspondent had confused the colors of the jerseys.
But the worst would come the next day, after the departure, at four in the morning: the two border guards subjected the runners to an exhaustive scrutiny of their bicycles, one by one, to see if they kept the seal placed on the Eve, a tedious task that delayed the race hours. Even so, the Tour returned to Metz in 1908 and 1909, and would do so again in 1919, when the city became French again after the First World War. The borders were crossed little by little. The one in Switzerland in 1913, the one in Monaco in 1939, the one in Belgium and Luxembourg in 1947, the one in Italy in 1948, the one in Spain in 1949, the one in the Netherlands in 1954, the one in Great Britain in 1974. In 1987, the Tour left Berlin, next to the Wall. That year Pedro Delgado won.
You can follow EL PAÍS Sports in Facebook, Twitter or subscribe here to the Newsletter.