The tough race to green cement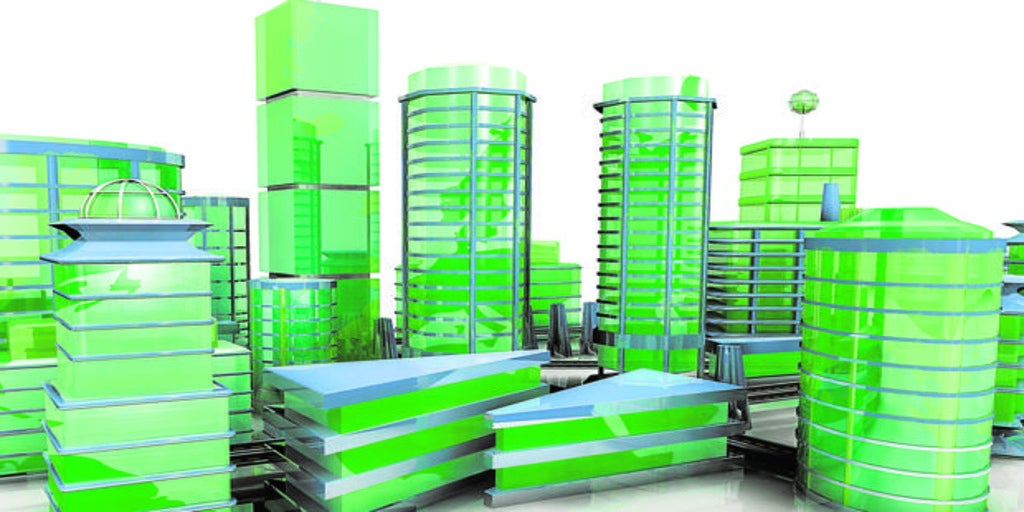 Updated:
Keep

The Spanish cement industry faces the squaring of a complex circle: face voluminous investments to make factories less polluting, do it with the economic crisis tightening and, furthermore, having to compete with third countries that sell much cheaper cement because, among other things, they do not have to meet Europe's environmental requirements.
Spain has 33 factories cement, belonging to nine business groups, on which they depend 12,000 jobs, between direct and indirect.
Manufacturers have taken up the challenge of sustainability, while European authorities push them with increasingly demanding regulations and in a difficult economic context. The construction sector has once again collapsed due to the Covid crisis when had not yet healed the wounds of the 2008 recession. And, above all, unlike what happened in the previous crisis, Spain now exports less cement, because environmental and energy costs have made it lose competitiveness when it is most necessary to sell abroad, given the low internal demand.
In 2020, the consumption of cement in Spain fell by practically 10%, reaching levels of 1967. "We are facing abnormally low consumption levels: in the last 50 years, the average annual consumption of cement was 25 million tons, compared to the current 13 million tons," explains the president of the Spanish cement companies' association. (Oficemen), Víctor Hugo García Brosa. And, "while in 2016 we exported almost 10 million tons of cement and clinker, in 2020 less than six were exported, representing a drop of close to 40% in four years." During the last year, Spain has ceased to be the EU leader in cement exports, ahead of Germany.
Unequal competition
García Brosa attributes this loss of foreign competitiveness of Spanish cement to two main reasons. On the one hand, "due to the high electricity costs compared to those borne by factories in our neighboring countries." On the other hand, "and especially, due to the growth in the prices of CO2 emission rights, which have doubled in the last year and have come to exceed 40 euros per ton emitted". It is a cost that other manufacturers outside the EU do not bear, competitors located in countries of the Mediterranean arc, North Africa or Asia that do not assume the environmental demands and commitments imposed by the EU.
European manufacturers demand from Brussels a "CO2 border adjustment system", cost correction mechanisms that, in practice, allow European cement to compete on equal terms and that which comes from countries with less environmental requirements.
2050 year horizon
Despite all this context of difficulties, Spanish cement companies face the challenge of reaching climate neutrality by 2050, erasing its CO2 footprint. This sector has reduced its CO2 emissions by 27% since 1990. By 2030 it plans to subtract another 16%. And from 2030 to 2050 it will have to wipe out the remaining 57%. It is "a very demanding route, but achievable", says the president of Oficemen. Of course, he insists that, in this way, they must have the support of the Administration: without help and alone, the cement industry will hardly be able to comply without its competitiveness cracking.
The investment effort is known to be tremendous, but it is impossible to quantify it at this time. There are many fronts on which action must be taken, and there is not yet sufficiently mature technology in all cases. But there is an example that gives an idea of ​​how expensive this race is: it will take between 50 and 80 million euros per factory to modernize the furnaces in which limestone is burned to obtain clinker -the raw material of cement-. In other words, it would take around 2,000 million euros to renovate the kilns of the 33 cement factories in Spain.
Roadmap
Modernizing the ovens is an essential section, but not the only one. Oficemen's roadmap includes many other measures to achieve climate neutrality by 2050. For example, incorporating raw Materials with less carbon load; use fuels biomass and electricity from renewable; the development of cements with less clinker content; or the introduction of CO2 capture systems. The latter is a field in which technology and infrastructures have yet to be developed to make it really viable. It seeks, above all, to collect the carbon dioxide emitted by cement plants to be conducted to deep geological formations in which it can be confined.