The torrent of history | Culture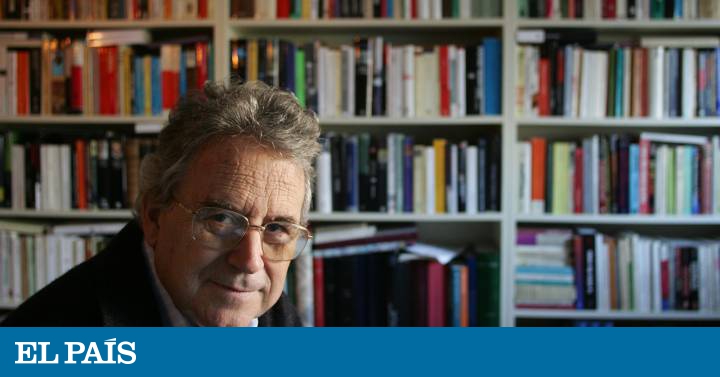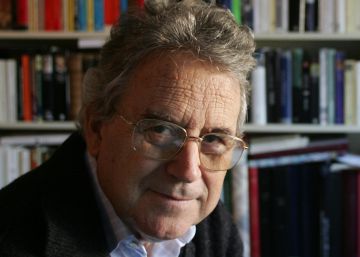 Santos was late to history, he said, and he did it from sociology and political science. He was late, but he became a true torrent. He developed his enormous vocation without pauses and without limits, dedicated to it every hour of the day. He was pouring on his darling file maker the history of Spain in files that collected his endless readings of the press of the time, of the files of the archives that he explored, of what they wrote and said politicians and intellectuals in their shortest texts and in their complete works, hurrying everything. He renewed his methods and innovated in territories very beaten by others: from the civil war and the Republic, back and forth, from social and intellectual history, to a recovered political history, seen with passionate eyes and a commitment to immense honesty .
He never said or wrote anything that was not supported on the firmer bases, and that is why he defended it against wind and tide. He could be relentless with the lack of rigor, the easy comment, plagiarism and rumble. He never attributed what was not his, and showed the greatest generosity when calibrating and commenting on the merits of others. He read his colleagues with the greatest respect and always had a phrase, a comment that encouraged, which was not incompatible, but quite the opposite, with harsh criticism when he thought it necessary. He never dodged the controversies, except when he thought they were due to spurious reasons. He received all the awards and all the recognitions, and he was amazed that doing what he liked most had such a consequence.
He was not an old-fashioned professor and his academic career was developed at a Distance University. That allowed him, and always supported him, to enjoy a great library and to have all the time in the world for his research, his articles and his books. He did not seek or exercise any academic power, except when he had no choice, when he considered it an inescapable obligation because a project had to be carried out. He did it reluctantly and only for the time he considered necessary. He always resisted being part of patrons and foundations, with few exceptions. But he never said no when asked to give an extraordinary lecture or course, to be part of a thesis court or to participate in any academic activity, although occasionally he would protest because it took time for what he had in hand. He had no disciples or cohorts; He barely directed a doctoral thesis. He did not surround himself with helpers or plotted to promote anyone, but he was always there when it came to rewarding someone's merits. It was the soul of seminars and debate spaces, in which he turned his critical spirit, sometimes provoking the fear of the youngest who, however, ended up thanking him for the comments.
Santos is unrepeatable, irreplaceable. It is, of course, for those of us who had the great fortune of meeting him and living with him. For those of us who want to consider their friends. For those who even enjoyed with him some endless wave baths in the icy water of the northern beaches, those that reminded him of his childhood. We are going to cry and miss you so much. We, your friends, but also all who learned with you to think about the history and present of our country.
Mercedes Cabrera She is a historian.