The Tony Manero Foundation says goodbye at Espacio Miller with 'The Last Dance'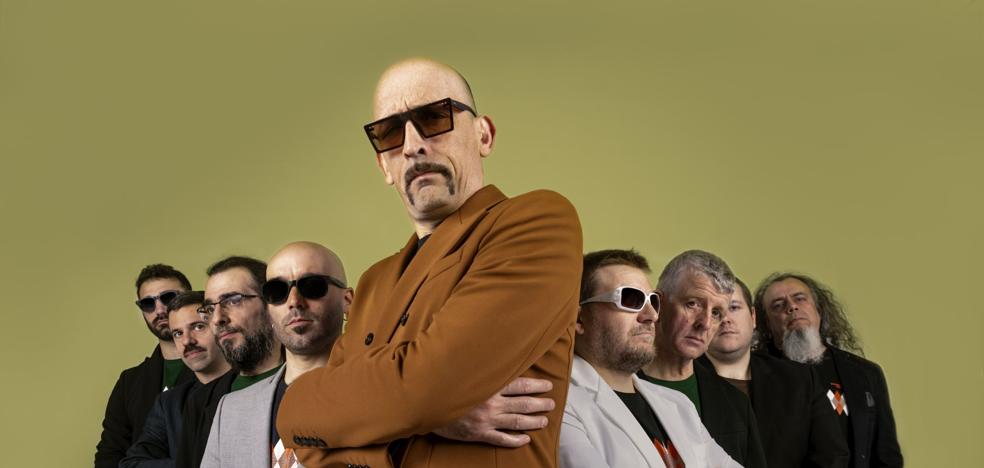 The Barcelona band and Buzo Ruso play this Friday, starting at 9:00 p.m., as part of the free LPA Groove Summer cycle
LPA Groove Summer arrives at its second date with a program that will star
Tony Manero Foundation and Russian Diverconcerts that will be held this Friday, August 12, at Espacio Miller (Parque Santa Catalina) and that will begin at
9:00 p.m..
The
entrance is free until full capacity, which
is limited to 350 people. Sponsored by the City Council of Las Palmas de Gran Canaria through the Promotion Society, LPA Groove Summer is an idea promoted by Colorado Producciones.
Fundación Tony Manero (FTM) arrives in Gran Canaria with its farewell tour,
'The last Dance'. The people of Barcelona have decided to withdraw from the stage with a show at the height of what this line-up has been. This was announced on networks in September 2020, a few months after celebrating the 25th anniversary of the group's formation: «We are going to end our journey with a farewell tour in which family and love for work are going to be the protagonists. A tour in which emotions will be on the surface at each concert, in which we will review all our stages, all our albums. We will work hard to offer
the best show possibleto make this last dance of the Tony Manero Foundation something to remember».
Since 1996

FTM was born in 1996 in Barcelona, ​​quickly making a name for itself as a wild disco-funk band, with festive live performances in which they paid homage to the
classics of the genre with uninhibited versions.
It was a matter of time before a small label in the city offered them to record one of their live shows on the album
'Bikini 17' and 'March 18 99'.
The creativity of the group motivated them to compose their own repertoire that was reflected in
'Looking For The Party'. After publishing in 2020
'Adult Disco'a work made up of ten track breakers in which they have the vocal collaborations of Cimafunk and Joel Sarakula.
The Russian Diver training course in Gran Canaria. /

c7

Summer of 2014

The Buzo Ruso musical project begins in Gran Canaria, in the summer of 2014, based on the original compositions of
Javier Presa Bosch, double bassist and composer of the formation.
Russian Diver began with the purpose of publishing three works over three consecutive years. Originally the musical formation was made up of a quintet (saxophone, piano, guitar, double bass and drums).
At the beginning of 2015 they record
'My blue puddle'. In 2016, the formation records
'Five ways to fly'.
The project is joined by hip-hop singer Lordykan, who adds voice and lyrics to two of the ten original compositions on the album. In 2017 he edits his third work,
'Soljanka'.
His fourth and last job is
'Mosaik'.