The Tokyo Olympics will allow up to 10,000 spectators to enter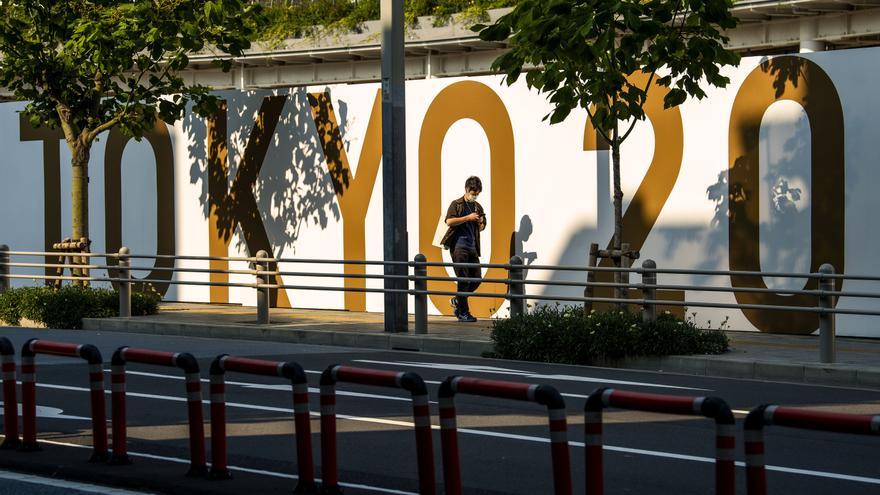 The Japanese authorities decided on Monday to allow up to 10,000 spectators in the stands of the Tokyo Olympics, although they reserve the option of holding closed-door competitions in the event of an upturn in infections of covid.
The decision was announced this Monday by the organizers of Tokyo 2020 after a meeting with the Japanese Executive, the Tokyo regional government and the heads of the international Olympic and Paralympic committees.
The announcement comes the same day that the state of health emergency is lifted by coronavirus in Tokyo and other regions of the country, although restrictions are maintained to prevent infections that mainly affect the opening hours of bars and restaurants.
"In line with the Government's restrictions for mass events, we have decided to set the spectator limit at 50% of the stadiums capacity, up to a maximum of 10,000 spectators," said the president of the organizing committee, Seiko Hashimoto, in an appearance before the media.
However, if a new state of emergency is declared or other contagion prevention measures are applied, "Restrictions on the number of viewers may apply, including holding events without an audience, "said the former Olympic athlete.
The limited presence of the public in the stands of Tokyo 2020 is the last of the decisions that were missing within the wide cast of anticovid measures which will be applied during the Games, which are scheduled to open on July 23.
The hosts previously decided to veto the entry of foreign visitors during the Games, within the framework of the strict border restrictions that apply. Japan for months on the occasion of the pandemic.
The Games will be held in a "bubble" format which obliges athletes and other foreign participants to comply with strict testing protocols, restriction of movements and preventive measures for infections such as the use of a mask, in addition to the recommendation to get vaccinated before traveling to the Asian country.
The number of coronavirus infections in Japan is down from the beginning of May after the application of the third state of health emergency in the country, and in recent days there have been around 1,500 new daily cases.
The Japanese Executive has also accelerated in recent weeks the pace of vaccination of its population, of which he has inoculated with a dose of around 17.9%, and 7.3% with the complete regimen (two doses), according to the latest available data.