The timple dares with soul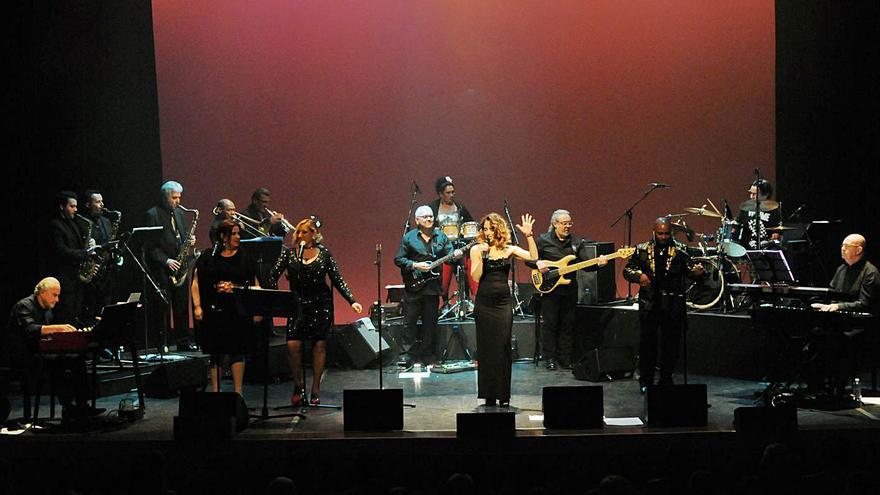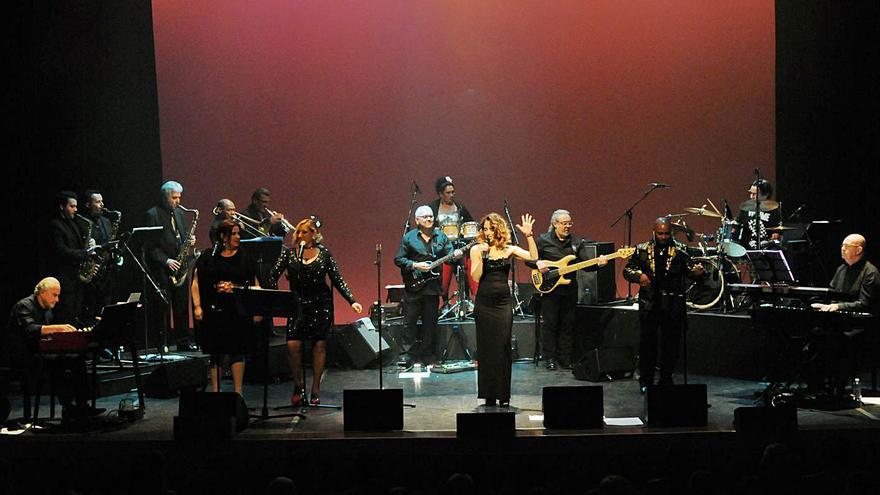 But this is one of the many incentives that make this project irresistible, because the montage has the participation of, apart from the former member of Los Sabandeños, the City Dock Band -one of the most important soul bands on the islands responsible for the montage. -, the Rainbow Gospel Choir and the Conchi Rodríguez ballet. In total 14 musicians, including drums, saxophones, guitars, piano or brass, four soloists, ten singers and nine dancers to pay tribute to women with songs like Respect that Aretha Franklin turned into an anthem of feminism in the sixties, the vindictive Think, I Will Survive by Gloria Gaynor, I´m every woman by Whitney Houston, or some of the best known songs by Donna Summer, Nina Simone or Dolly Parton.
In addition, Alma de Mujer also wants to pay tribute to the Canarian women who fought to defend those rights. Mercedes Pinto, Josefina de la Torre, Dolores Massieu, Ignacia de Lara or Jane Millares Sall will be present through a huge screen with an audiovisual montage. But it will be precisely the timple of Benito Cabrera who will be in charge of making a bridge between the Canary Islands and America, between those pioneers who fought for the rights of women in the islands at a time that did not recognize equality and the artists who fought for the same equality across the pond through his music. For this reason, the roster of female singers is also made up of names from the Islands such as Noelia Ramos, Arantza Navarro, Fina Alemán and Nereida Peña. "Timple has a natural environment in parrandas, in traditional music, but apart from that we have tried to open many other paths and it is always healthy and fun for the timple to get into all possible areas", Benito Cabrera assures us about this project in which it participates. "That way it is always healthy and fun for the timple to get into every possible area. When the guitar began to function as a popular instrument, no one imagined that there would be electric, acoustic and classical guitars. Well, the same thing happens with the timple, I believe that there are no borders and everything that is done with honesty, with heart and with a head because it always gives a happy pairing.
For Cabrera, the show is "a kind of great party of pop and soul, remembering absolutely unforgettable songs that are staged with great care, with a great band, a lot of musicians and very good taste." The Venezuelan-born timplist highlights that the show has "a lot of passion, a lot of energy and a very good job behind it. Above all, it is a show that you are of the age you are, you will enjoy it a lot because it is well done and the repertoire is brutal.
From his point of view, the timple will bring to the show «canariety, a sound from here that gives it saltpeter, gives it trade winds, calms down something that is very ecumenical, very international. And I think it brings all those sensations to who we canaries are ».
The fact that pioneers of feminism are honored in the Islands seems to Cabrera "fantastic, because they are the great forgotten of our role as references and beacons and whatever we do is insufficient to put them where they deserve." The protagonists of the show are women, "four singers of the highest level, all different voices. I believe that it is to bring a whole show to the Canary Islands with its female references. I am delighted to participate in something like that.
Decades
Regarding the notoriety that women should have in the timple, Benito Cabrera acknowledges that "it moves more between male hands, but not because it is male. It was so many decades ago, because it was the men who went out on the town, but I remember, for example, in the Timple Museum having photos of Olga Ramos playing the timple many years ago ». In his opinion, the timple needs that femininity that it currently lacks. «Not only do we have Laura Martel, who is an excellent interpreter, there are others, students of mine like Liana Llauguer. But hey, we have to go down that path of feminizing the timple a little bit because we need it, there is no gender in art, but there is a slightly different sensitivity and the timple needs that feminine touch to continue growing ».
And is timple a different voice if mixed with a soul band? "Well yes and no" answers the musician. «In the end, music is music. A language with different voices, but the same language, and although the way of facing aesthetics is different, it is still the same instrument singing with a different voice ».