'The time between seams' becomes musical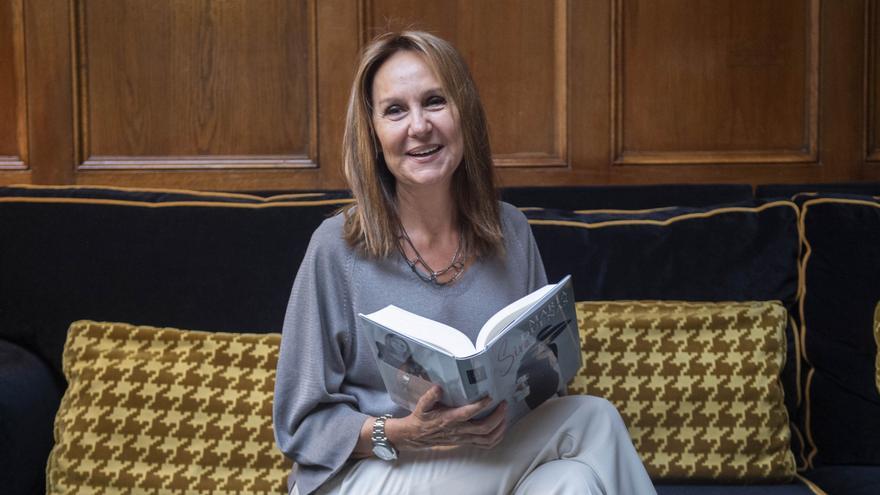 The Aragonese capital will host on December 2 the absolute premiere of the musical 'The time between seams', based on the novel by Maria Dueñas, a production that aims to thrill the public with the story of Sira Quiroga.
During the presentation of the work this Thursday, its musical composer, Iván Macías, pointed out that, although it is a story "very difficult to take to a stage", with the music they are trying to achieve "go beyond that same emotion" of the novel original to the public.
Macías has said that this musical aims to become "one of the great musical events of this year" and has promised that it will have a "very long and probably international journey".
The play has a live orchestra of seven musicians and a cast of eighteen actors and actresses, and Laura Enrech will be in charge of playing the protagonist of the story, Sira Quiroga.
"I feel like I am on the verge of something epic on a personal and professional level," said Enrech., who added that Sira is "a great woman" who "hopes to defend with great pride."
The writer María Dueñas has participated as an advisor throughout the process creation of this musical version, which has been composed by Macías and written by Félix Amador.
Dueñas, who has recently published the continuation of the novel under the title "Sira", has assured that she is "delighted" that this musical relives "the vital journey" of the protagonist of 'El tiempo entre costuras'.
The novelist has stated that he is "absolutely certain" that it is going to be something "magnificent, very novel and unexpected."
For his part, the producer of the musical Dario Regattieri has indicated that, in the adaptation of the original work, the music becomes "a great emotional instrument".
The musical production, directed by Federico Barrios, It will be in Zaragoza until December 12 and will continue with a tour of the main Spanish cities before arriving in Madrid.
Dueñas has stressed that she is "very satisfied" that the premiere is in Zaragoza because it is a city in which she has felt "very sheltered and very loved", which is why she always comes to present her novels.
The novel has been translated into forty languages ​​and has sold more than five million copies in seventy editions since its publication in 2009.
The adaptation of the TV series, produced by Boomerang TV for Antena 3, garnered an audience of more than five million viewers.