The three Michelin stars criticize the lack of aid | Fortune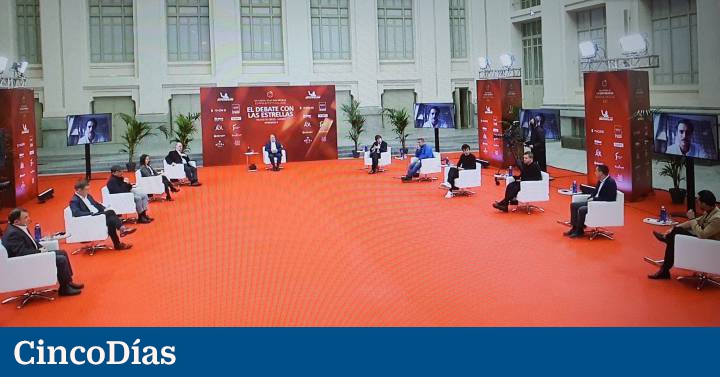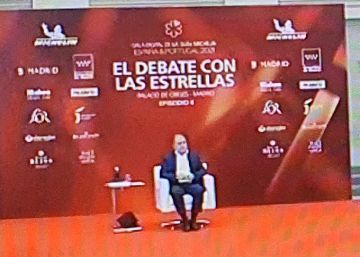 The elite of Spanish gastronomy raise their voices. Eleven chefs from as many restaurants with three Michelin stars from Spain –Joan Roca (El Celler de Can Roca), Martín Berasategui, Elena Arzak (Arzak), Pedro Subijana (Akelarre), Eneko Atxa (Azurmendi), Jordi Cruz (AbAC), Quique Dacosta, Paolo Casagrande (Lasarte), Jesús Sánchez ( El Cenador de Amós), Ángel León (Aponiente) and Dabiz Muñoz (DiverXo) – participated this Monday in a round table, organized by Michelin, to analyze the situation of restoration due to the pandemic.
The cooks sang the mea culpa for the lack of leadership when requesting financial aid from the Administration for one of the sectors most affected by Covid-19. One of the most critical was Jordi Cruz: "We have over-braked with humilityWe thought that we could not defend the hospitality sector, that the worst was happening, when all of us who are here have criteria to unite certain demands that would have been useful, we could have united all voices and provided criteria ".
In this sense, Joan Roca also expressed himself, who believes that during the confinement it was not appropriate to go out and claim anything, since all sectors were going through a similar situation and the health crisis weighed more. "In the first wave it was not playing, people were dying, and it was not the time to value our media prominence, to demand aid from a sector that suffered like the others," said Roca, who believes that now it is necessary to claim these aid to the different Administrations and greater coordination. "We are an exceptional case, a small percentage of the restoration that we drag to a sector that is having a bad time, I think it is the worst thing in this crisis. Things can be done differently and there should be a direct dialogue, since abrupt closings, for example, in Catalonia took place on a Friday when everyone had their cameras full to face the weekend ".
For the owner of El Celler de Can Roca, restoration is not a trivial sector, since many families depend on it and it has given added value to the country. "We feel underappreciated, and we have to say it, there has not been the empathy that we would have liked to have. We are going to get out of this, this country will once again have an international role in gastronomy, but along the way we will lose projects ".
Spain cannot lose all its gastronomic culture, one of the levers of attraction of tourism, and "which is what has made us known in the world," said Elena Arzak, who demanded during her speech greater support from the public institutions, in addition to grants. "We need them to help us with losses, with Social Security, because we want to continue fighting and overcome, and for this we need oxygen and serenity."
One of the concerns for Quique Dacosta is the loss of social capital that it has cost us to build, "Our houses are centers for professional training, for generating talent." And he assured that, although haute cuisine is the top of the pyramid of a sector, in global terms the lack of tourism will affect 60% of the workforce in this sector. "Each restaurant, when it lifts the blind, builds a heritage, we host lives, families. The Quique Dacosta restaurant generated 150,000 euros for the taxi industry last year ". Therefore, for Dacosta it is important to know what the strategy is, "we are a tool for the benefit of social sustainability".
For Pedro Subijana, the group of high restoration has not been quarrelsome in this sense. "We have not been aggressive, but the institutions have not been up to the task." Despite the moment that is being lived, the Cantabrian Jesús Sánchez affirms that there is more optimism, despite the fact that the data is not good. "We sense the reaction of the people when they regain a little normality. What Dabiz Muñoz is clear about is that the hospitality industry will find its way to reinvent itself and to survive, "although every hotelier who stays on the road is bad news for us. And now more than ever he knows that "I am very happy cooking, I don't care what or how."