The three exceptional years in which unemployment fell in August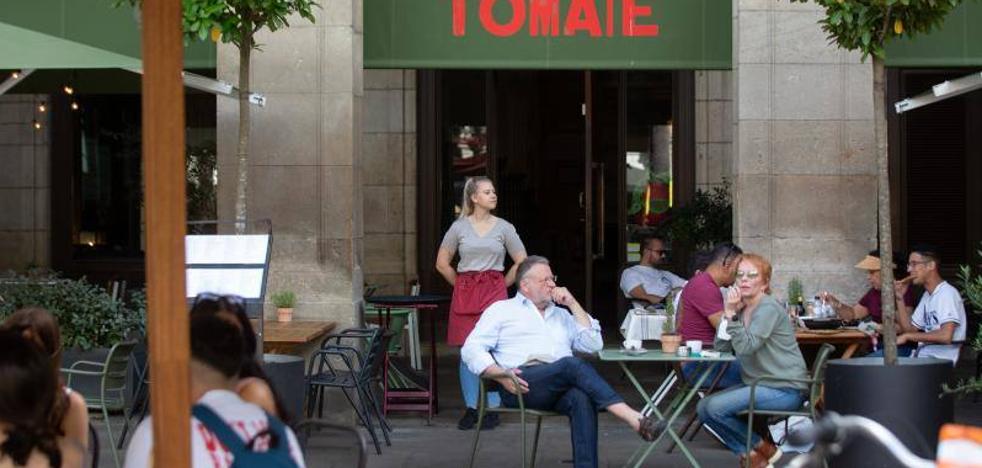 The fall in unemployment in the month in which the tourist season ends has coincided with historical GDP growth or with the end of long crises
August is not a good month for employment. The tourist season comes to an end on the 31st and, with it, the contracts linked to it come to an end. The history of the statistics of the Ministry of Labor supports this oft-repeated idea: since the beginning of the 21st century, registered unemployment has always increased except in three years marked by special circumstances: 2000, 2013 and 2021.
Last year, the Spanish labor market witnessed its best August in the historical series: unemployment fell by more than 82,000 people. This is explained by the general economic rebound experienced after the fateful year 2020, shaken by the Covid-19 pandemic that practically paralyzed the global economy. Antonio Pedraza, of the General Council of Economists, attributes last year's good data also to the support of national tourism, given that the international one still moved with restrictions, and of domestic consumption.
The recorded recovery of the labor market in 2021 was accompanied by GDP growth of 5%, the highest recorded in two decades.
Precisely, the expansion of the Spanish economy last year is comparable to that experienced in 2000, when growth was also around the same 5%. And his month of August was also exceptional for employment, given that unemployment fell by 4,297 people.
The other milestone in recent years is the 2013 financial year: in August unemployment, although minimally, fell: specifically by 31 people. This behavior of the labor market can be interpreted as a symptom of the end of the prolonged economic crisis that began in 2008 with the bursting of the subprime bubble and the bankruptcy of Lehman Brothers and that continued in Europe with the crisis of the sovereign debt.
The fact that unemployment rose in August this year should not be an alarming indicator. A Pedraza does not seem a worrying figure. In fact, this expert admits that worse data was expected. Once again, the Spanish labor market has beaten expectations. In addition, in the years of greatest expansion of the Spanish economy, in the mid-2000s, the number of unemployed also grew at the end of the summer without this being interpreted as a sign of weakness.
But Pedraza warns that the forecasts for the rest of the year are not positive. The increase in interest rates, the increase in inflation and the industrial crisis suggest that unemployment will continue to grow in Spain in the coming months.