The thousand answers of continuous training to the unknowns of the future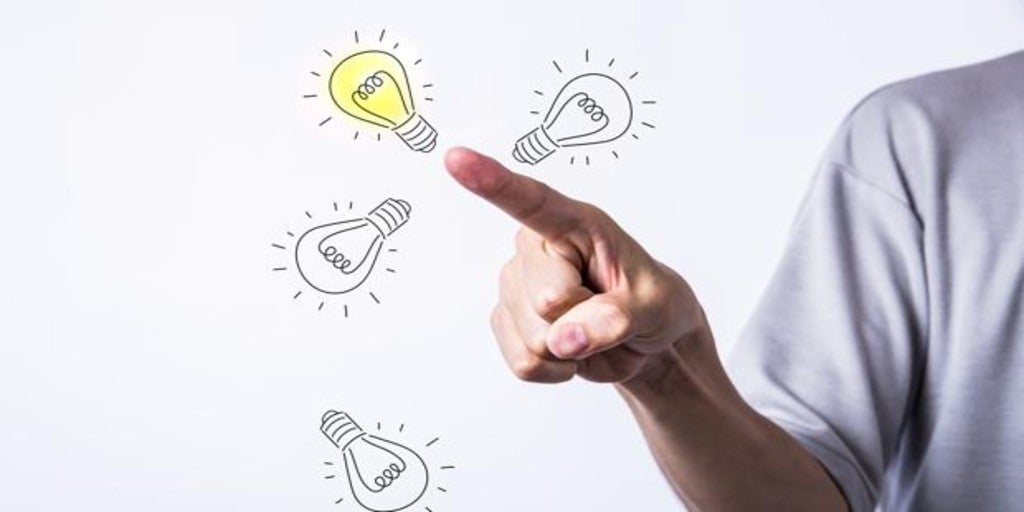 MADRID
Updated:
Keep

For a long time, it has been evident the importance of continuous training in the professional career to face the changes that each sector faces and to also be able to progress from the labor point of view. But this training has changed a lot, it is no longer just about getting degrees or focusing on a very specific area of ​​learning, but prima develop skills for a certain task.
«Continuous training has been transformed a lot. Before, we would stop for a certain time, once or twice when we were already trained, and we would focus on studying. But now the reality is not like that, everything moves a lot, so much so that the technical tools that one needs as well as the skills change ", he says. Concepción Galdón, Director and Academic Lead of Social Innovation at IE Business School. It is because of this new need that "training programs must be transformed. People still want to stop to train, but more and more they realize that they usually have opportunities to recycle, to keep up-to-date so as not to be left behind, "he adds.
New barriers
For example, a person may need to develop a tool to learn how to sell or about online marketing "without having to take an extensive course, he is only interested in those skills to apply in his work," Galdón highlights. Throughout our career, barriers appear "and people look for a tool to overcome them." In addition to this change in the education sector, the companies themselves are aware of the need for employees to evolve. When the work of companies changes, "it is preferable to transform workers, it is always preferable to develop the talent that each company has." Hence, the search for personalized courses for companies has grown a lot, often "for executives to update their skills," says the teacher.
Ernesto Sisto, territorial director of Adecco Learning & Consulting, ensures that continuous training has always been of vital importance, "it continues to be and will be in the future." And not only when we refer to the field of training as we conventionally know it. «It transcends the technical knowledge that the worker needs, because procedures and technology change, but we also talk about the fact that evolution is very much aligned with people's behaviors, with attitudes, "he clarifies. That is why Adecco prefers to talk about transformation within a continuous learning environment.
Our mind is ready to continually learn. "It must be something very aligned with the environment and the company must favor it," says Sisto, something that has now become more evident in the pandemic. «You may have to reinvent yourself, or in the same company you have to develop, promote for more responsibility. It is important to expand versatility within jobs » and in a changing moment where quick decisions are necessary, versatility is very profitable ", he reflects.
Investment
Companies have changed when it comes to analyzing the continuous form of their workers. «We have always fought that it is understood as an investment and not as a cost. You have to measure that return, although it is one of the great pending subjects ", acknowledges the territorial director of Adecco Learning & Consulting.
Raúl Mínguez, Director of the Research Service of the Chamber of Chambers of Spain, points out that «training is a key axis for the company. The availability of human capital is one of the factors that influences business competitiveness, it is decisive ". It refers to a study carried out by the State Foundation for Employment Training (Fundae), relative to 2019, which shows that only 20% of Spanish companies gave subsidized training to their workers and only took advantage of the 62% of the credit. «There is an important correlation with size, larger companies provide more continuous training, there is more awareness and more resources, but we are going to waste a lot of state funds for training ».
In one of the latest reports from the European Center for the Development of Vocational Training (Cedefop), on the European skills index in which the adjustment of workers' skills according to the needs of the company is analyzed, «Spain It is the penultimate in the EU, there is a significant imbalance, "emphasizes Mínguez. He assures that continuous training serves to a great extent to counteract this gap between qualification and demand. "It is crucial for the competitiveness of a company to ensure that these requirements are more suited to its needs. And this idea is now more important because we have two ongoing issues that determine the future of companies: the challenge of the ecological transition and the digital transition, "he adds.
Adaptation
Universities and educational centers are adapting their programs to this new reality. Beatriz Badorrey Martín, Vice-rector of Permanent Training for Professional Performance and Social Development of the UNED, believes that the current university «Must face new challenges such as the need for training throughout life that affects those who, increasingly, are forced to increase their personal skills to seek a new job, keep the one they already have or progress in their employment situation.
Permanent training, due to its flexibility, allows an agile and adequate response to those social needs. "In this sense, the UNED has adapted its offer of Own Degrees to the demands of our students and those entities or institutions, public and private, of recognized prestige, that have requested our collaboration to adapt or improve their employability", adds the vice chancellor.
The CESINE University Center, for its part, presents an academic offer that seeks the evolution of students through continuous training, based on practical work and focused on the demands of the professional world. From this center they point out that it has reinvented itself over the years "to face new realities and allow its students to acquire the skills and competencies most demanded by companies in today's professional environment." A thousand answers to respond to the changing needs of an increasingly demanding job market.
Insurance for new challenges
When people are insecure or unhappy in their job, it is common for them to consider some type of training in order to better cope with the job search. Another of the most common moments in which you bet on the acquisition of new knowledge is when you start managing a team. "People realize that they need skills other than the skills that led them to a certain place. To get to the next point, others are needed, "says Concepción Galdón.
There are sectors such as technology where training is a constant need and in others it is necessary to adapt to what the market will demand of them. "It is something common but with the pandemic the pace has accelerated", highlights Ernesto Sisto.