The thousand and one lives of the «anonymous» olive-pomace oil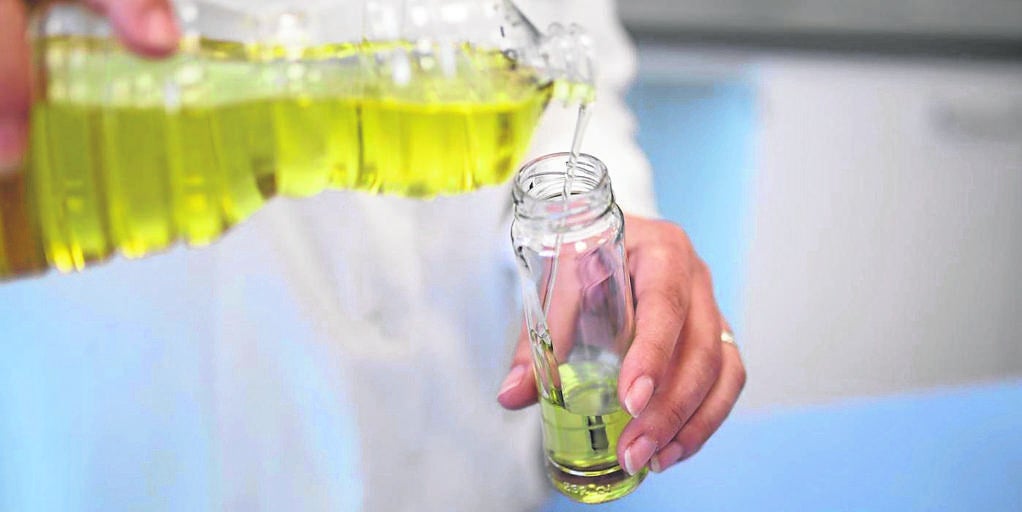 Madrid
Updated:
save

If the Spanish consumer is asked what is the olive pomace oil, we will probably be surprised that very few could answer exactly. Specifically, in a study carried out by the consulting firm Gfk for the Interprofessional of Olive Pomace Oil (Oriva), only 4.5% of those surveyed mentioned it among the oils to consume although 56.8% did say they knew of its existence, although they had not proven it. A result of the benzopyrene related health alert, an ancient waste harmful to health not present today, which undermined the reputation of the sector and sank its consumption in Spain by 49.8% in 2001.
But what exactly is olive-pomace oil? As with the pig, everything is used from the olive and olive-pomace oil is just one more gear in a circular economy, with applications from cosmetics to the production of biomass (energy) through the hotel industry.
Specifically, 20% of the pressing of the olive is obtained by olive oil, virgin and extra virgin. The remaining 80% is what is called humerus fatty pomace or "alpeorujo", composed of water, pit, pulp and olive skin. Then, after two separate extraction and refining processes, 2% of the wet fatty pomace is converted into olive pomace oil, which is mixed or "topped" with virgin or extra virgin olive oil with applications for the hotel industry. For Jaime Osta, vice president of Interprofesional Oriva and commercial director of Prodosa (Migasa Group), "The main quality (of olive pomace oil) is its excellent frying behavior". A characteristic, he adds, supported by different CSIC studies that show that it is "the best oil to be subjected to high temperatures" due to its resistance to oxidation.
Currently, Spain produces an average of 121,200 tons per year in the last campaigns. In the 2018/2019 campaign, production reached 131,070 tons compared to 117,302 in 2017/2018. 83% of what is generated is exported, mainly to countries such as Italy, Portugal, the United States, the United Arab Emirates or China. Specifically, in the last campaign (2018/2019), 2.8% more (11,613 tons) was exported and 11.2% more than the average of the last four years. Curiously, the Spanish market is the Achilles heel of an activity that found its lifeline in internationalization after the 2001 crisis.
In the opinion of Osta (Oriva), the great challenge for the sector is "to recover internal consumption". Sales of bottled olive-pomace oil in Spain were 12,642 tons in the 2018/2019 academic year, 10% less compared to the previous campaign. «The main problem is our little presence on the shelves. We have not been present for many years and today's buyers have not even had the opportunity to choose us ", confirms the commercial director of Prodosa (La Masía, Ybarra …), who admits" advances with certain surfaces ". Osta also claims the "potential" of this product at the distribution level.
Here everything is used
The «alpeorujo» or wet fatty pomace (OGH), coming from 80% of the pressing of the olive, It also has applications in other areas such as energy production (biomass). In extractors such as Puente Genil (Córdoba), operated by Sacyr Concesiones, after receiving the previously deboned raw material in the oil mill, a drying process is carried out that reduces its humidity from 70% to 8%, and with this fat material is carried out a chemical extraction process, by which olive pomace oil is extracted. For its part, the remaining defatted matter is combusted in a biomass boiler or injected into turbines to generate electricity. "In total, we have a steam turbine that generates 9.8 Mw, another 4.2 Mw and a gas turbine that generates 13 Mw", comments the plant's technical commercial manager, Francisco Jose Quero, who estimates that they could supply power to a population of between 25,000 and 30,000 people. The bones are also used as fuel domestically.
Within the refining process (neutralization, winterization, discoloration and deodorization) residues are generated such as pastes that are sold to make soap and cosmetics; as well as useful fatty acids for the generation of biodiesel.