The textile sector raises its sales to 12.3% in August, but warns of a complicated last part of the year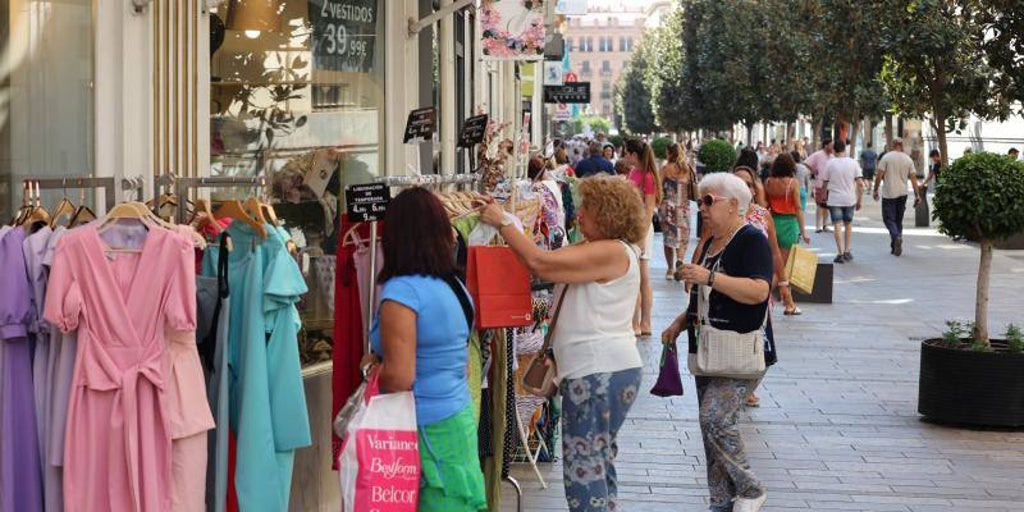 The textile sector increased its sales to 12.3% during August compared to the same month of 2021, although it has warned that the last four months of the year "is expected to be complicated and with a lot of uncertainty", in a context in which all the organizations economic indicators suggest that consumption is going to shrink due to the rising gas and electricity pricesas well as the shopping cart.
"In short, with inflation above 10%, families have less disposable income and therefore a reduction in consumption", they have pointed out from the Business Association of Textile, Accessories and Leather Trade (Acotex), which has requested a reduction in taxes and tax burdens on both companies and families so that they have more disposable income allowing greater spending.
With the rise registered in the eighth month of the year, after the rise of 9.6% in July, sales in the textile sector accumulate an annual growth of 16.8%.
"Sales in the months of July and August continue to rise but with more moderate increases than the previous months", have indicated from the textile employers, who have recognized that in the month of July the sales have not been as good as expected due to the lack of stock in the stores and with less aggressive discounts than in previous editions.
Regarding the increase in sales in the month of August, Acotex has indicated that this progress is mainly due to the increase in tourists who have arrived in Spain, "essential for recovering sales in the sector and returning, at least, to pre-pandemic sales." ».
Stocks soar 11%, their biggest rise in nine years
The level of merchandise inventories in the commerce sector registered a year-on-year increase of 11% in the second quarter, its biggest increase since the beginning of the series, in 2013, according to the short-term survey on stocks and inventories (ECSE) published this Thursday by the National Statistics Institute (INE).
This strong growth in the stock of merchandise in trade coincides in time with the high inflation rates that the Spanish economy has been registering and that may be discouraging household consumption in the face of rising prices.
In fact, already in the first quarter of the year, when inflation reached 9.8%, merchandise inventories in trade rose by 5.4%, thus marking their highest rise in four years.