The testimony of the father of a child with cancer: "The world falls on you when you receive the diagnosis"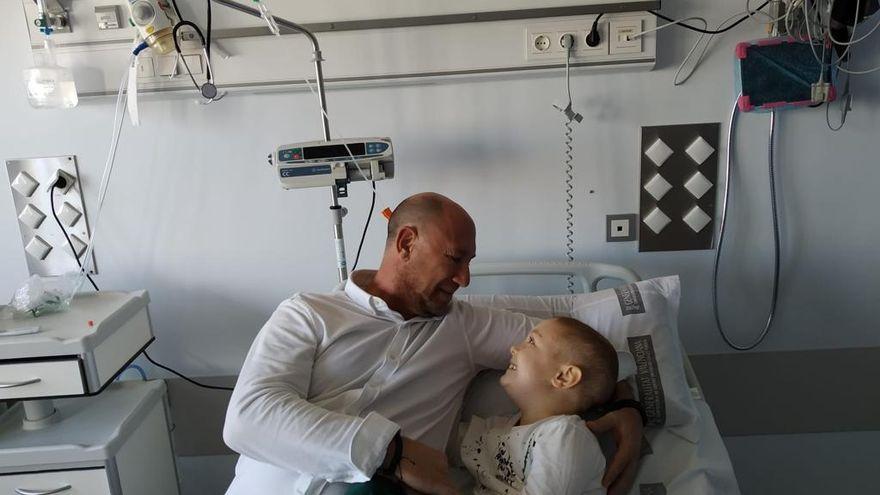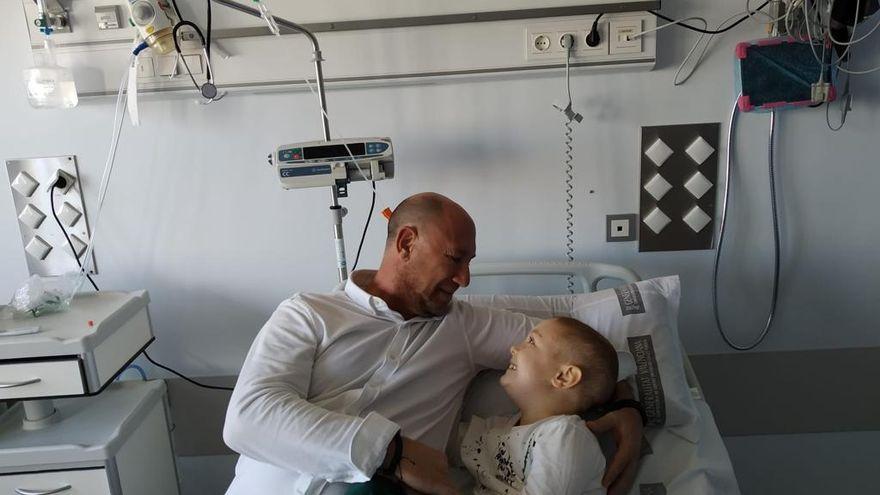 "When your child is given a diagnosis of these characteristics, the world it falls on you if it's night". On September 2, 2020, his son, Joel, was diagnosed with leukemia acute lymphoblastic.
Symptoms
His symptoms began when he was 6 years old. "Overnight she began to suffer a lot of pain in her hip, she couldn't bend over and from there, she couldn't move or walk," says his father, Manel Nieto. The tests were accelerated and he was sent to the Valencia Clinic, where on day 1 they performed a lumbar puncture and on day 2 they gave him the diagnosis. He was hospitalized and the same day began treatment.
fight to get out of there
"You start to digest the news, to try to internalize it and get used to the idea that you are going to fight your way out of there." "To Joel We explained what he had, what the disease was called, the process he was going to have to go through, the adverse effects of the very medication that was going to cure him.
At 3 weeks he went from the mildest stage to the most aggressive phase, high risk, so the medication, the chemo and everything was high risk. Now he is in the maintenance phase, with fortnightly controls, tests and intrathecal chemotherapy once a month, if the tests come out as expected by the great pediatric hemo-oncology team that is treating him.
The "fortress of Joel"
"Y Joel's attitude at all times has been enviable, has a lot of strength," says Manel. "He has had a very bad time. Every time he received chemo, which was practically daily, he required many transfusions of all kinds, red blood cells, plasma, "says his father. Despite everything, Joel has faced it with a very positive attitude.
"Those around us have been a prop"
"U.S it has been good for us to de-dramatize the disease. Having no problem telling family, friends, work to receive this shot of strength and encouragement that we needed to pass it on to Joel". "The support of family, co-workers, has been essential. We needed a lot of strength to transfer it to Joel and from the first moment we opened up, we told what was happening to us and we have received all the strength and love from those around us, which has been one of our strengths", we have also tried to de-dramatize the disease and make Joel see that despite the illness there is life", he reflects.
Back to school
Joel, who is now 7 years old, has overcome all the hardest part of the disease. "They took him out of the transplant protocol, it was no longer necessary, the transplant, the disease began to remit until it remained at zero," says his father. Joel received classes from the home teacher that the Ministry of Education assigned them, also at school of the hospital have worked with him, depending on his condition. Now, he has been able to return to classes and has adapted very well. He is currently doing second year of Primary and has also resumed extracurricular activities.
Almost 8 months living in the Clinic
"We have been living in the Clinic for almost eight months and it has been very hard," says Nieto, adding that luckily "in our case, living in Vila-real, we have good communication and in 45 minutes we were in Valencia; This is not the case of those who live in the interior of Castellón, who have a lack of communication infrastructure and significant distance, and from Aspanion there is a network of homes available to families to alleviate this situation, as well as psychological support for families and for girls and boys, who luckily we have not had to resort to.
Follow-up
Now Joel has to undergo regular monitoring. "Every 15 days we take him to the Clinic, they do control tests, to see how everything is going and then once a month they give him a special chemotherapy and a medication that he receives at home every night, and this treatment does not have the side effects of the above".
"I encourage people to become a donor"
Manel calls on society to empathize with this type of disease from altruism, to encourage people to "make blood and plasma donations and become bone marrow donors". "I have been a donor since I was 18 years old and I would never have imagined that a child in this situation could need so many transfusions," reflects Manel.
"When you find yourself in this situation you realize the need for that solidarity, which costs so little and gives so much, as life is", he points out.
Project support
From the Social Responsibility of Companies, and foundations, it is important that they continue to carry out economic contributions to maintain the different projects of help to girls and boys, as well as to families.
research saves lives
It also calls on the central, local and regional governments. "We are a country that has suffered important cuts in research and it is necessary to invest in research for science, which in the end is what saves lives".