The ten best-selling products in supermarkets during the closure of the coronavirus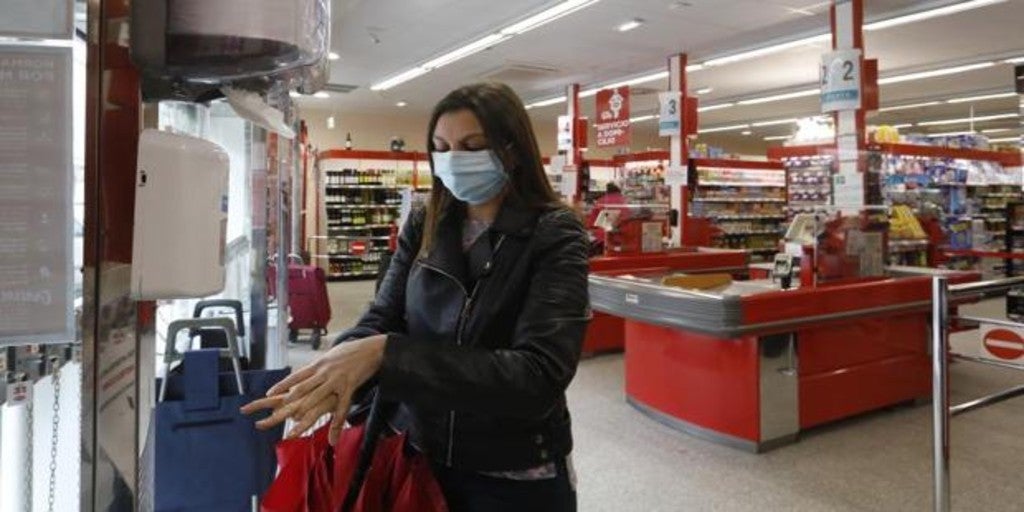 Updated:
save

The confinement derived from the coronavirus crisis has led to changes in the consumption habits of the Spanish. During the first few weeks, consumers filled the shopping basket with pantry products like toilet paper, rice or legumes. Later, as the state of alarm progressed, the Spanish chose to complete the acquisition of basic food with indulgence or caprice items such as wine and sweets. Thus, a Nielsen report shows that the ten products that the Spanish have bought the most in supermarkets During these weeks, they are, in this order, those related to confectionery, cooking additives, grated cheese, frozen fish, nuts, personal hygiene items, sauces, coffees, beer and canned fish.
In addition, the Asedas supermarket association highlights ehe prominence of cleaning and drugstore products, which have registered growth of more than 15% in terms of demand. "The main players are bleach and disinfectants, which experience an average demand of more than 100% compared to the same weeks last year. Although with more moderate growth, household cleaners also maintain dynamism with average values ​​exceeding 30% in the last two months, "Asedas said in a note.
The biggest spikes in the purchase of cleaning products occurred during the "collection week" – from March 8 to 15, when the demand for bleach exceeded 150% and that of cleaners showed a rebound of 80%, they clarify from the supermarket association.
The examples of Mercadona and Consum
Along these lines, chains such as Mercadona -leader in sales quotas- assure that the best-selling products during the weeks of the health crisis are chocolate tablets, spices used for baking and stews, olives, breads and varieties of meat. to cook hamburgers and puppies, hair dyes and molds, vegetable paper and transparent film to preserve food, among others.
On the other hand, in another Valencian chain, such as Consum, they highlight that in early March sales of essential items such as legumes, rice, pasta, preserves, soups and toilet paper skyrocketed. Later, at the same time the consumption of these products decreased, the consumption of other articles such as olives, beer, wine and high-grade beverages has increased. More nuts, chips and snacks have also been purchased.
In addition, a statement sent by Consum reports the increase in demand for other products such as dyes, flour, yeast and bleach, as well as stationery and activity books for children.