The temporary doctors of the Canary Islands suspend the strike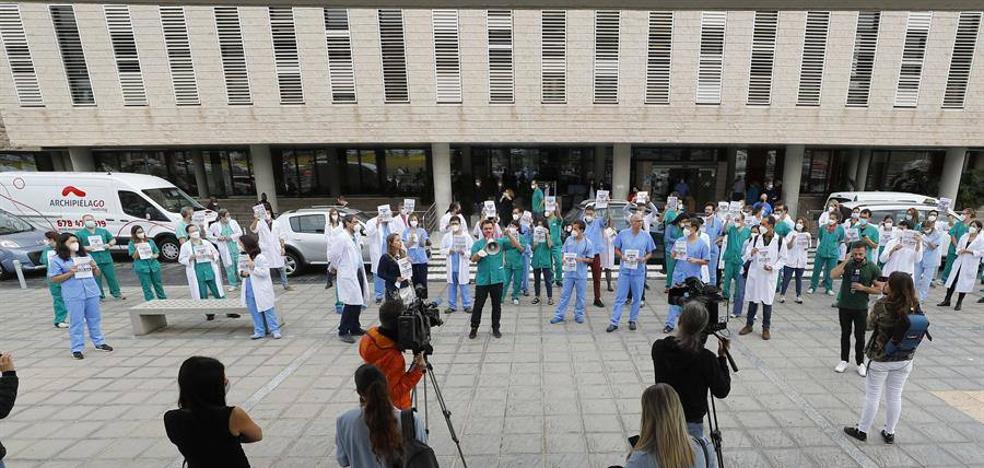 health
After today's meeting with those responsible for the Canary Islands Health Service, they have agreed to cancel the strikes this Thursday and Friday. The Ministry will analyze the lists that the Confluence has prepared to compare the places that are going to be stabilized
The temporary doctors and doctors of the Canarian Health Services (SCS) have suspended the strike scheduled for this Thursday and Friday after the meeting held today with those responsible for Health and in which they have agreed to exchange the lists of positions occupied by temporary staff and those that the Ministry intends to stabilize.
As will be remembered,
the collective gathered last Friday in the hospitals of Gran Canaria and Tenerife to demand participation in the negotiation of the selection process through which their places will be consolidated and they denounced that in the draft that the Government was handling there were "entire services" that had been left out.
That same day Health did not attend a conciliation act in the Labor Court.
This Wednesday after the meeting with those responsible for Health, the confluence has decided to suspend the stoppages while waiting for Health to study the lists that the confluence has prepared.
According to Dácil García, one of the spokespersons for the collective, a meeting with Health will be held again next week.
According to La Confluencia, the director of the SCS, Conrado Domínguez, asked the union "to send him
data available to the Confluence Table on the real state of contracting of doctors and specialists in the areain order to be able to identify the vacancies that may be missing for the stabilization processes that would be offered in the future OPE 2022«.
It was also agreed to "hold new meetings to study the section referring to bases and scales that will have to be finalized before December 31, 2022 in order to publish the calls.