The television consumption of each Spaniard increases to 3 hours and 36 minutes on average a day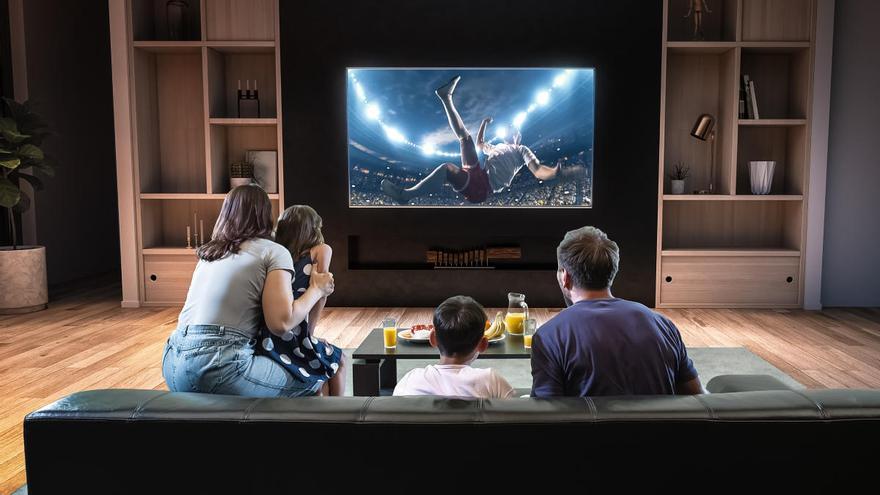 Spanish television consumption during the month of September 2020 has been 3 hours and 36 minutes per day per person, which is 5 minutes more than in September of the previous year, according to the results of a report prepared by Barlovento Comunicación, with data from Kantar.
For its part, television consumption on Linear has been 209 minutes (97% of the total), while in Deferred has added 7 minutes (3% of the total), with 216 minutes per person per day (3 hours and 36 minutes).
With regard to the different targets, the report indicates that those who have spent the most time a day watching television are, by sex, women (3 hours and 51 minutes on average daily) and by age group, those over 64 years old (with 5 hours and 53 minutes on average per person per day).
Likewise, the report details what time of daily consumption of viewers who watch television each day has been 5 hours and 19 minutes daily, which is 18 minutes more than the same month last year.
Refering to daily television coverage, 30.7 million Spaniards daily contacts with the television medium (452,000 more than the same month the previous year), which represents 67.6% of the population.
In this sense, the study highlights that the accumulated coverage in the month has been 43 million, that is, 95% of the population watched television for at least one minute in September.
In addition, in this month of September, each person spent an average of 242 minutes using television (Internet, online radio, video games, etc.) per person per day, which it is 13 minutes more than last year.
Television consumption by distribution systems has been distributed as follows: DTT, with 74.5% (-0.2); IPTV, 15.1% (+0.2); Cable, 7.9% (repeat result); and Digital Satellite, 1.4% (-0.1).
Finally, in September, 6.1 million comments on the social network Twitter on TV shows of the total chains monitored by Kantar in the period.