The technologies that want to make you a more beautiful person | Trends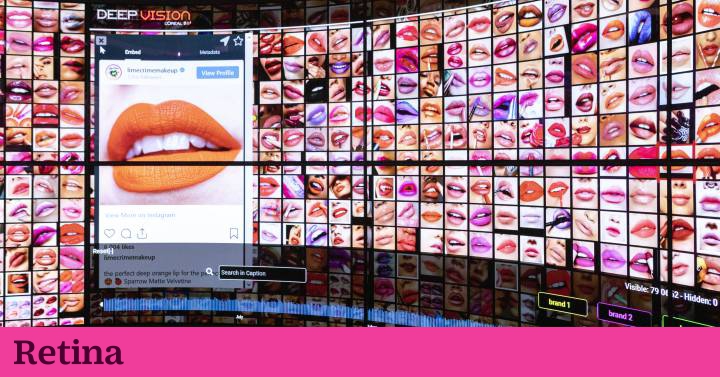 Magic mirror, tell me one thing, who in this kingdom is the most beautiful? "Said the Snow White stepmother looking at the talking glass in front of her. The symbol of a fantasy that beauty companies want to make real. They are on their way thanks to different technologies, from sensors to artificial intelligence, through voice control systems, augmented reality, facial recognition or 3D scanning.
Everything to create smart mirrors, cosmetics, perfume on demand and all kinds of devices to turn the bathroom at home into a beauty salon. New brands and new products aimed at the final consumer that, according to a CB Insights report on trends in the beauty industry, are reducing the market share between start-ups and large companies. These respond with mergers and acquisitions, incubation and acceleration programs, new technologies in stores and much more.
L'Oréal is the living example of this transformation. The group had already revealed its change of perspective a year ago: it no longer wants to be the number one beauty firm in the world, but the number one beauty technology company. "Digitalization is reformulating the entire value chain of the group. This is what our innovations convey, "says Lubomira Rochet, global director of the digital area of ​​L'Oréal.
Rochet talks about the main lines that have led the changes in the group the last five years. The first: accelerate electronic commerce, which represents 23% of its revenues and almost 15% of the company's growth. The second is the analysis of data for the creation of new products, colors and textures. For example, its DeepVision system allows you to view thousands of images shared on Instagram. These can be filtered by interactions, likes, comments, dates or trends and observe the evolution of what people are looking for to develop consistent products. "We can be inspired by what consumers share and look for in this social network," he says.
Real connection with the client
DeepVision also contributes to the third front: connect with consumers. New marketing models beyond advertising, content generation and approach to influencers and to the P2P economy. "43% of our media are digital and 80% of all the content we produce is directed to these channels," he says. Although before the contact with the users was always made from intermediaries, now the technology provides them with a direct channel and multiple meeting points. For example, a virtual beauty assistant created by augmented reality and accessed through a app, which the company uses as a new channel to sell its products.
What gives of itself a selfie
Another example in this line is Shade Finder de Lancôme, a system based on artificial intelligence that recommends a makeup fund fully adapted to the client's needs. This personalized service is placed directly at the point of sale. It is being implemented in countries around the world, including Spain.
Shade Finder is one of the examples of products developed from ModiFace technology, the first acquisition of a non-cosmetic brand by L'Oréal. It is a company founded 12 years ago by the professor at the University of Toronto Parham Aarabi. The scientist worked on artificial intelligence and augmented reality technologies applied to facial monitoring and realized that it could be useful for beauty companies.
From ModiFace, the SkinConsult system for diagnosing the skin has emerged, among others, through a selfie, or Style My Hair, a kind of smart mirror that allows us to visualize how different colors would look on each person's hair. "It's like an Alexa or a Siri that is able to see you and reproduce every blade of your hair in the color you want to explore," explains Aarabi.
Another example is the virtual lipstick test system used by several web pages of the group and also a Giorgio Armani lipstick vending machine presented at VivaTech. Its function is clear: to help the person know what color suits them best before buying the product.
The future of the group, says Rochet, involves applying artificial intelligence to all brands. They work at the L'Oréal Digital Services Factory, a network dedicated to designing and developing new services for its 36 brands. They also do R&D in collaboration with other companies such as Alibaba, with whom they have developed Effaclar Spotscan. Is a app which uses 6,000 images of skin with acne collected by L'Oréal and a deep learning system created by Alibaba to analyze a user's type of acne from their selfie. Then it also offers personalized advice and recommendations to improve the condition and appearance of the skin.
The group also innovates in the field of manufacturing to achieve maximum customization. My little factory, one of the great novelties presented by L'Oréal at the VivaTech event, is a small factory with which they hope to be able to create individualized products for their 1.4 billion consumers.
More than 20,000 skin tones
In charge of My Little Factory is Stephane Lannuzel, who directs the digital transformation in the Operations area. His job is to understand how to apply all kinds of emerging technologies to the design, manufacturing and distribution of L'Oréal products. For example, by using intelligent machine vision systems in factories to help systems move faster from one product to another. This speeds up production to respond to an increasingly varied demand for products.
With this same objective they have developed a system of collaborative robots (cobots) able to interact more naturally with humans. "People and machines work hand in hand. It is even possible to program them using gestures to indicate where they should move or place a product, "he says. Everything to accelerate the production of an average of 7,000 million products, as many as there are inhabitants on Earth.
Intelligent sensors, connected magnetic conveyors and agile production lines complete the image of the industrial conversion 4.0 of L'Oréal, whose exponent is the ultra-connected and automated Lassigny plant in France. As a first example of what is already possible to do is Le Teint Particulier de Lancôme, which uses a patented color matching algorithm to detect more than 20,000 individual skin tones and create a perfect and personalized base instantly, thanks to two cobots They move from side to side.
"We will go from using a production line for a single product to create 20 different in a single day, moving from one to another in just two minutes," says Lannuzel. The increase in demand via electronic commerce is guiding the transformation and reorganization of the supply chain. "To attract people to buy on your website you have to provide something different, starting with packaging, which matters much more than you think," he says.
All these transformations would not be possible, says Rochet, without an adequate culture of innovation. The vision of its CEO, Jean-Paul Agon, has helped in this regard. "Since joining the group in 2011, very prematurely in the sector, it incorporated the vision that digital would change everything. He knew how to see the advantages that the transformation would bring to our business, "says Rochet. They never saw it, he says, as a threat, but as an opportunity. His vision of the transformation does not go through technology per se, but through how to use it to scale "what matters": relationships, communities, tools to express themselves, access to personalized advice… "Beauty for all. That is our mission, "he concludes.
. (tagsToTranslate) technology (t) want (t) convert (t) person (t) beautiful (t) beautiful (t) fintech (t) insurtech (t) edtech (t) arrive (t) shift (t) beautytech ( t) sector (t) beauty (t) apply (t) emerging (t) develop (t) new (t) product (t) experience (t) customize



Source link