The TAS punishes a Qatari athlete detained in Sabadell for four years for doping | sports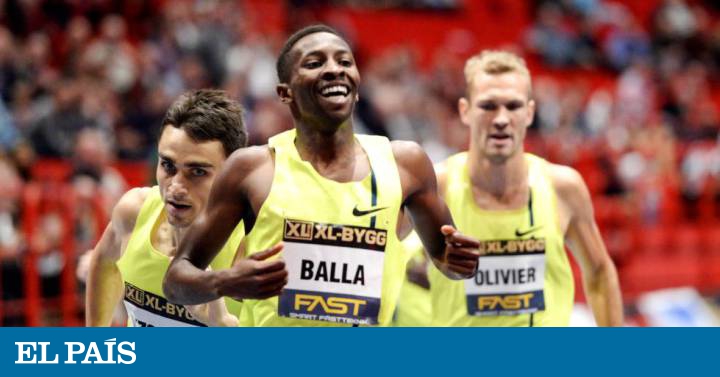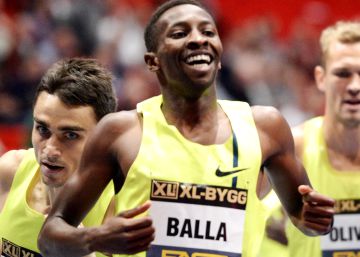 The Court of Arbitration for Sport (TAS) has banned the Qatari athlete Musaeb Balla for doping for four years. The Mossos found in 2016 to Balla a box of EPO doping substance in a suitcase that he had in his room at the Arrahona hotel in Sabadell. The registration was framed in an operation that imimed the international coach Jama Aden, for which the Spanish Prosecutor's Office asks for four and a half years in jail accused of administering doping substances to athletes trained in the summer in Sabadell.
Balla was arrested and initially charged by way of punishmentl, given the Mossos' suspicion that he could have administered doping substances to third parties – own consumption is only an administrative sanction in Spain – but the investigating judge decided a year after filing the case against the athlete. He maintained, however, the accusation against Aden and the physiotherapist Ouarid Mounir, who faces the same punishment as Aden and followede in Spain awaiting trial, with the prohibition to leave territory.
After the criminal file, the International Athletics Federation (IAAF) asked the Qatari Federation to sanction its athlete for doping. The Qataris did not do so and the IAAF resorted to the CAS, which on 20 May held a hearing in Lausanne, attended by the head of the central unit of Consumption of the Mossos d'Esquadra, instructor of the case against Aden, and two corporals of the Catalan police declared by videoconference.
The advance of sentence of June 6 of the TAS confirms that Balla had doping substance in his suitcase, in which there was also personal documentation – he argued before the Mossos that the EPO was from his roommate – and punishes him with four years of suspension. In addition, it imposes a fine of almost 9,000 euros that must be paid to the IAAF for the expenses in the process and that it must assume half with the Qatar federation.
Balla, 30, was born in Sudan, as Aden, but runs with a Qatari passport. In 2012 he participated in the London Games and the IAAF tried to prevent him from doing it in the Rio Games, four years later and just two months after his arrest in Sabadell, but the Qatari federation did not want to sanction him.
The mediofondista is not the only athlete trained by Aden in the summer camps of Sabadell that has been suspended for doping. In November 2017, the TAS sanctioned for two years the athlete Belthem Desalegn for her biological passport of 2014. Desalegn participated in the summer camps of Aden in Sabadell since 2013 and was also at the hotel Arrahona the day the Mossos took out the operation against Aden.
You can follow EL PAÍS Sports in Facebook, Twitter or subscribe here to the Newsletter.