"The system has left culture in the hands of management and business"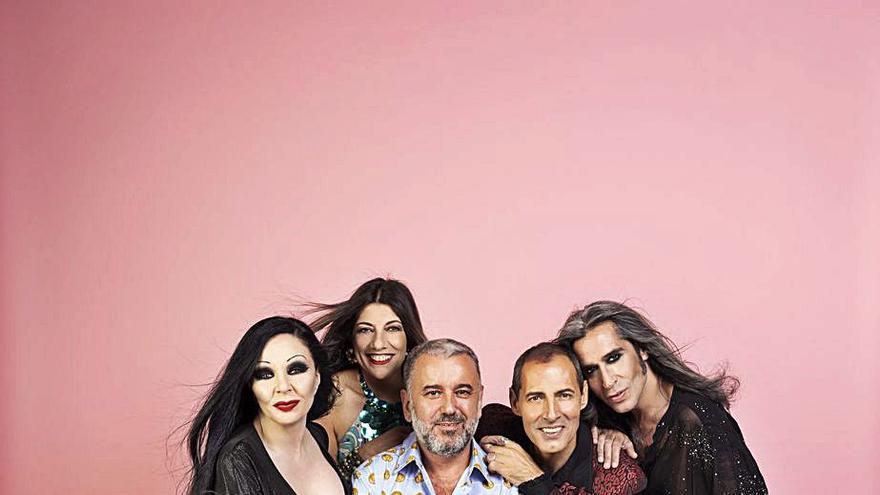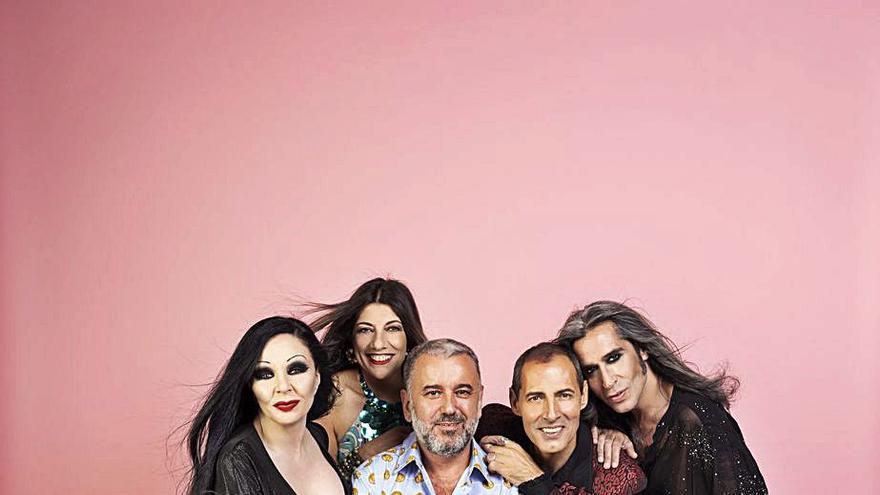 I believe that creators should not give up, we must continue working. There are many who have questioned the mission of culture in society, and I think it is now clear that it is a necessary instrument not only to evade and dream, but also to understand that there are other possibilities and that we can be free and happy even in the chaos.
Why name your new project as The last tourné? Farewell, registration change …?
It is a company of varieties in the decline of its genre, in a Spain that changes – that of the early nineties – This company must change its genre or die trying.
Is this project a continuity of Love is in the air Y Love is still in the air?
At least he has surrounded himself with some of his actors and collaborators. Without almost programming it, we have become a stable company, we work well together, we understand and respect each other. We are a family of friends who have fun working together.
How do you fit a rehearsal plan and tour with a cast like the one you have The last tourné? Mario Vaquerizo, Alaska and Bibiana Fernández, who do not stop, it seems that they have found a place to embark on this project together with you and Manuel Banderas. What do you give them?
Trust and patience, but the question would be what do they give me. I am happy in this company. It is pleasant to work with people who accept your proposals with fidelity and respect. On the other hand, how we manage to balance schedules is the work of Lope García, the producer who juggles schedules and everyone's good will to work together.
Is it true that the characters are written for each of them?
After the two previous productions, I was commissioned with another adventure with the same cast and yes, I wrote thinking about them, that makes things easier. It motivates me to pamper the actors from the writing, to think not only what they can do but also what they would like to do, where they would like to try themselves, I start from their records but I take another step, posing appealing challenges.
The montage makes a nod to variety shows and you also dare to mix it with the details and preparations for a performance from a text by Federico García Lorca The Untitled Comedy. Difficult to merge all those ingredients?
The plot relates precisely that trip, as a popular and portable variety company, in the spirit of adapting to the new times, it embarks on the adventure of becoming a professional theater company by mounting a very complicated Lorca. A kind of metaphor for a Spain that changes and is modernized, but in the end not so much because nothing is what it seems … That so recognizable game of neorealism or the Spanish absurdity.
What was that variety theater like?
Well, he shook hands with the public, who sought to entertain and excite from popular keys and sometimes even crude ones, but they were great show workers who did many functions a day, traveled non-stop by road and in the end they reached a huge mastery in that of feel the spectators and manage them at will: a great precedent of our trade and a great school.
Can this show be seen in the Canary Islands?
We are in such uncertain times that we do not know how far and when we will go; We have done a national tour and now the season awaits us in Madrid. But we cannot complain, these same companies had it much more complicated working in more difficult times … Imagination always makes its way. Hopefully we can reach the Canary Islands! It's my dream, of course.
Forced to ask this question: what do we do with culture? And I add: what do we do with Culture in the Canary Islands?
These are very difficult times, the system has left almost all the gap to pure management and business, reducing the space of those who create the content, turning them into professionals who manage this profession more as creatives at the service of a monster than as creators free and effective. I'm not going to say about bad times for the lyric, I don't want to sound eighties, but there is more content than ever and yet everything always imitates something else.
Changing the subject, streaming platforms have uploaded some of his films, the last one I think Time of the Monsters. Is it a good showcase?
It is a great opportunity. Right now movies like the one you just mentioned would have a very difficult time reaching viewers. It is a time of great opportunities but very little taken advantage of. We have to be more awake, more alert and more productive to take advantage of those cracks in the system and invade them with light.
Watching the film again the other day, I was surprised, as current, by Gramsci's phrase with which he opens: "The old world dies, the new takes time to appear, and in that chiaroscuro monsters emerge." How many monsters have emerged in this new normal, do you put a face to them?
The film becomes idological without previously intending it, it has many front doors. I use this quote to speak of a disbelieving and skeptical time, where a propped up system has not just crumbled to make way for the new. And I also speak of the function of fiction and of the communicating vessels that link it with reality. And of course there is my love for the cinema and for Dunia [Dunia Ayaso].
Have you ever thought about how Dunia would have handled the confinement? How many movies had he come up with?
Dunia would have taken the confinement away from Madrid for sure. He would have caught her by the sea, on her land. As she is not there, we have not talked much about Dunia about what she suffered, but essentially Dunia was an enjoyer, rebellious and worldly, I think she would have thought of the films she needed but above all she would have lived despite the locks.