The Symphonic Orchestra presents 'Mexico Symphonic' in Musicando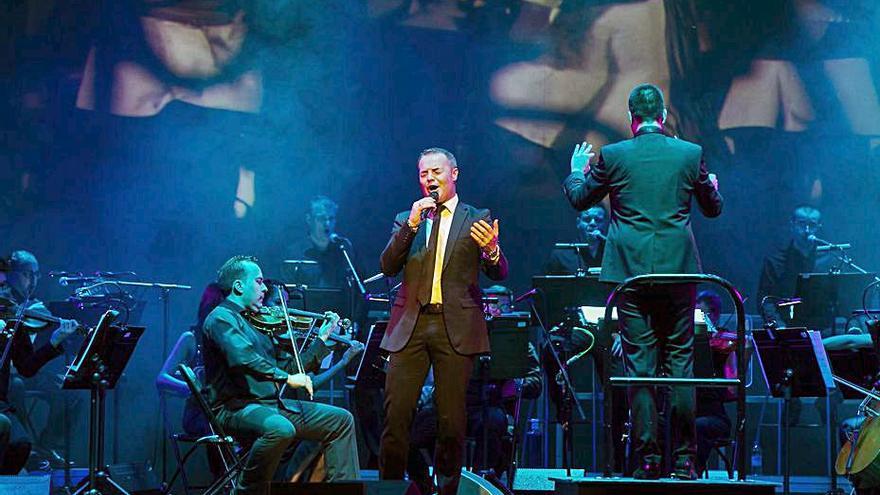 The Las Palmas Symphony Orchestra will present on Saturday, October 9, at 9:00 p.m. in Doramas Park, one of his greatest hits México Sinfónico. This record work, produced under the Musicando label in support of Canarian creators and musicians, will take the stage of the José Antonio Ramos Auditorium to four great voices from the song Manuel Estupiñán, Fabiola Trujillo, Mara Pérez and José Santana.
The evolution of the data of the pandemic and the current regulations will make it possible to transform the venue into an authentic Mexican party because, in addition to the musical spectacle, the capacity of the capital space is expanded. A total of 346 people – double to date – will be able to enjoy the Las Palmas Symphony Orchestra from the stalls and the stands in groups of eight, whether they are living together or not, and as a couple those who choose a location located in the amphitheater . Registration of free tickets for the second appointment from the Musicando program It will be available to the public next Monday, October 4, on the lpacultura.com website.
The event features the voices of Manuel Estupiñán, Fabiola Trujillo, Mara Pérez and José Santana
The Las Palmas Symphony Orchestra, in its eagerness to bring symphonic music closer to citizens and to mix classical and popular tradition, it created, within the acts of its 20th anniversary in summer 2019, the show México Sinfónico, which brings together music from the best Mexican authors and performers. with the sound of the symphonic seasoned with typical instruments of Mexican folklore, among which are the guitarrón, the vihuela or the accordion. Songs like Mexico lindo, La Bikina, Sin nos deja, La Llorona or El Rey, among many others, they will sound under the direction of Luis Montesdeoca, in the voices of the invited soloists: Manuel Estupiñán, Fabiola Trujillo, Mara Pérez and José Santana.
The new season of Musicando will start tomorrow with the show Arraigo by the musical group Timple y Bohemia (sold out). Until the end of the year will be followed by the concerts of Ciro Corujo, Manuel Estupiñán and Pedro Manuel Afonso and their show Cantador, on October 16, the traditional anniversary concert by José Antonio Ramos Celebrating JAR on November 6, With you learned, with Marieme the November 20, Teófilo Chantre Trío, on November 27 and the timplist Abraham Ramos together with Juan Sebastián Ramírez will present Nomada on December 4.