The Symphonic Band premieres 'Albricias', by Javier López de Guereña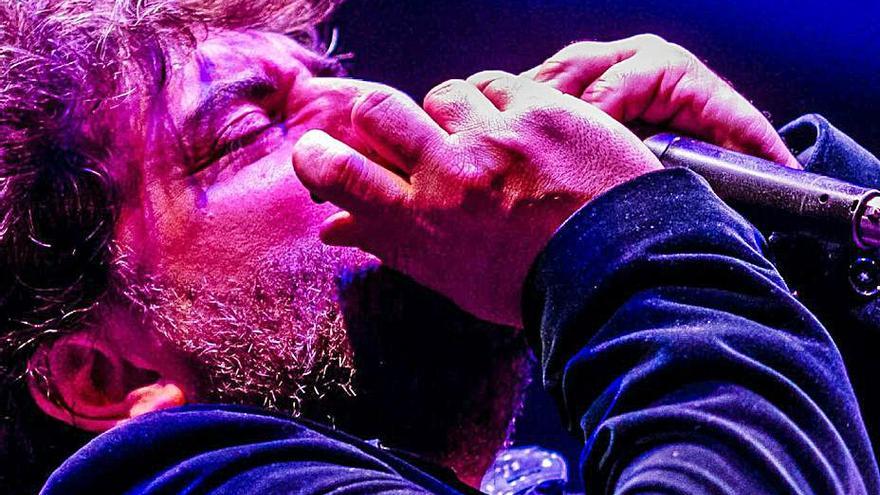 The Municipal Symphonic Band of Las Palmas de Gran Canaria premieres today Friday, at 7:00 p.m. at the Pérez Galdós Theater, Albricias, a concert by the composer Javier López de Guereña for a symphonic band and chromatic harmonica, with the collaboration of Antonio Serrano, one of the most important concert players in the world in this instrument. Under the baton of maestro Daniel Abad Casanova, the repertoire is completed with pieces by Marquina and Korsakov.
Javier López de Guereña conceived this work during confinement following the artistic impulse to tackle new challenges and travel through unknown territories. The original idea was to write a concert for harmonica and orchestra but Antonio Serrano made him change his mind by proposing that it be for a symphonic band, a format unknown to the author until now. Albricias consists of four parts: Paseo, Crismoratiana alluding to the Moors and Christians marches, Elegy as a note of sadness and an optimistic ending with the March to get going.
López de Guereña has traveled through symphonic and chamber music, pop and rock, through jazz, soundtracks or tunes. He has produced more than thirty records, has been a jazz critic and lecturer, and was Javier Krahe's right-hand man. They are currently working on the pre-production of the sound record for their zarzuela ¿Who moves the moon? He has just delivered the concerts Vibriola for viola, vibraphone and orchestra, and Prodigious Concerto for marimba and orchestra. He has recently premiered Pirueta y prespectiva '(violin, vibraphone and string) at the Málaga Clásica Festival. The Naxos label has released their Fair Concert for guitar, vibraphone and orchestra. For his part, Antonio Serrano is a virtuoso who has received the Bernie Bray for Best harmonica player of the year (2020); a Latin Grammy in 2015; and the Masters of Mediterranean Music in Jazz Flamenco (2014) by Berklee.