The suspect of the disappearance of Marta Calvo surrenders after 20 days of persecution | Society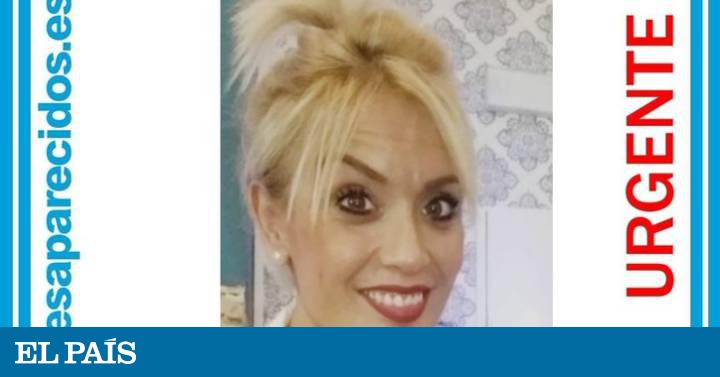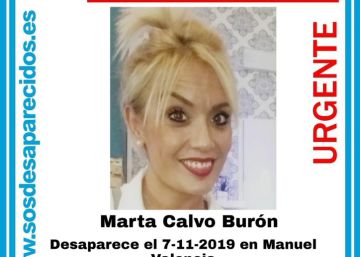 Jorge P.J., the suspect of the disappearance of Valencian Marta Calvo, has surrendered to the Civil Guard in Carcaixent. The Civil Guard was persecuting him since last November 9 when the mother of the 25-year-old reported her disappearance. Marta Calvo's last trace was a WhatsApp message with the locator from where she was that she sent her mother at 5.55 in the morning, two days before. The locator indicated the rented house of the suspect in the town of Manuel, about 55 kilometers from Valencia.
Alerted by her absence and because she did not answer the phone, Marta Calvo's mother went to Manuel and knocked on the door of the house indicated. The man who attended him said he didn't know the young woman at all. Soon, the mother filed a complaint of disappearance and the aforementioned man left without a trace. His car was found in the town of El Puig, where Jorge had asked a friend to get rid of him, according to research sources.
The Government delegate, Juan Carlos Fulgencio, has just called a press conference to inform the delivery of Jorge P.J, a 35-year-old Colombian, who has a history of drug trafficking and was imprisoned in Italy. Born in EStivella, Marta Calvo is 1.65 meters tall, has a thin complexion and has brown hair and brown eyes.
The Civil Guard, with help this week from the Army Military Unit, has been tracking the wide and rugged area from Manuel to the town of L'Ollería for weeks, where the suspect had another rented house. He was not known occupation or any of the two populations.