The surrealist call from 'El Hormiguero' that upset Pablo Motos: "What do I take away the 3,000 euros from you?"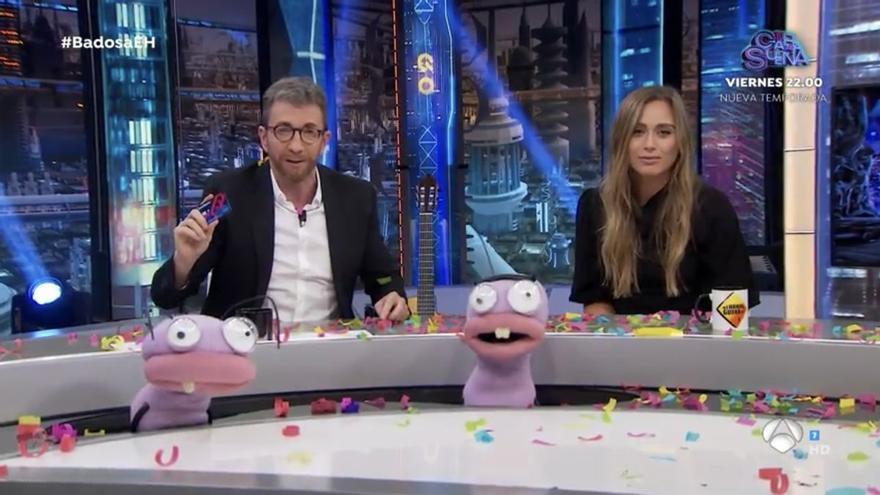 'El Hormiguero' received this Tuesday Paula Badosa, the one in charge of formulating the question with which a random spectator can win 3,000 euros. "Do you know what I want?" the tennis player asked the interlocutor, who did not hesitate to answer for a second: "The golden card of 'The Hormiguero'". On the set the confetti jumped and the audience began to applaud, however the lucky man did not quite believe what was happening and the call became the most surreal till the date.
With a somewhat unsuccessful communication, the interlocutor began to babble something, showing that he was with more people. "I don't know if the boy has given it to the phone …", said something confusing Pablo Motos. When one of the ants asked him his name, he replied "Guti". "You will not be Guti from Madrid"Barrancas joked.
Then shouts of joy began to be heard. "Wait they are finding out". "Damn, that's true!"they said on the other end of the line. Motos tried to talk to one of them and there was no way: "Why do I take the 3,000 euros from you? Pay attention to reasons. How many of you are in that house? I'm going to call the police, "he joked.
The winner still did not believe it and asked a question to verify that it was true: "Who is today's guest?" "Paula Badosa", replied the presenter, to which the screams began again. "Do not hang up that they will take your data and then you continue with the empanada that you carry", asked a desperate Motos after two minutes on the phone.