The surreal night shift that puts the Barreras shipyard in trouble | Economy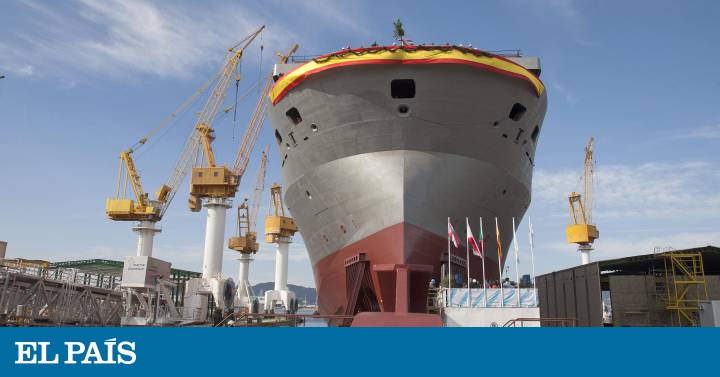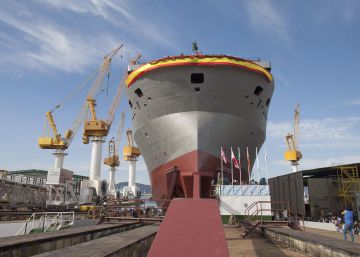 To the Vigués shipyard Hijos de J. Barreras economic problems accumulate and time is running out to fulfill the request of the hotel multinational The Ritz Carlton which has announced the inauguration of its cruise fleet by February 2020. The Galician company has been forced to terminate the subcontract with a Portuguese firm after 20 of its operators were hunted during an inspection of its US client night sleeping aboard the ship whose construction accumulates several months late.
In the same night inspection other employees of the same outsourced company based in the Portuguese city of Setúbal were watching a movie in a tablet, while in another area of ​​the cruise ship under construction another group of workers fished with a rod from the deck.
The ship that builds Barriers for 284 passengers and almost the same crew, is 190 meters long, more than 30 meters high and its final cost is estimated at around 290 million euros. The night shift had been organized to reactivate the work of mechanics, installation of pipes and boilermaking and thus cut back the arrears that the shipyard has been accumulating.
After knowing the unusual result of the inspection that is included in the audit commissioned by the US company and owner of the ship on the state of execution of the works to a Swedish auditor, according to the newspaper La Voz de Galicia, the address of the Vigués shipyard has decided to terminate the contract with the Portuguese company Irontec Industria Naval.
The Portuguese workers hired have defended themselves alleging lack of workload at the time of inspection. Precisely the lack of control of performance and work activity in the night shifts is an aspect that also alludes to the audit inspection, to the point that the Barreras management has chosen to suppress them.