The Supreme recognizes the right to compute the Franco Social Service for early retirement | Economy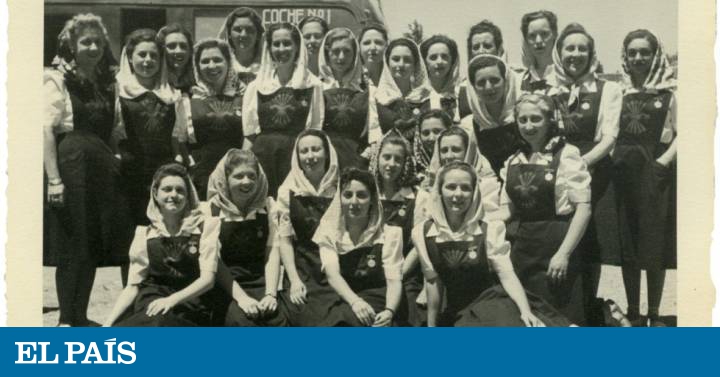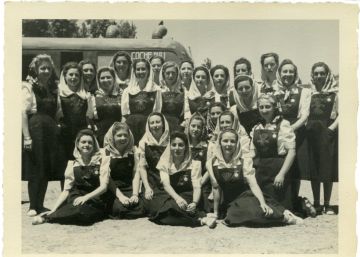 The Supreme Court has recognized for the first time the right of a woman to compute to access early retirement the time she spent in making the feminine Social Service of Francoism, as well as military service or computer substitute social benefit for men. The decision of the Social Chamber is full a historical claim of women's groups, who considered discriminatory that women could not compute the social service to reach the minimum contribution period required for early retirement.
The Women's Social Service, which organized the Women's Section of the Spanish Phalanx, was mandatory for single women between the ages of 17 and 35 who wanted to access paid work or an academic or official degree, join an association or obtain a passport or driving license. Some regional judges and courts had already recognized the right of women to compute it for early retirement, but a ruling by the Supreme Court that set a definitive criterion was missing.
In the ruling notified this Friday, the high court has applied the gender perspective to interpret article 208.1.b of the General Law of Social Security (LGSS), which provides that to prove a minimum contribution period to achieve early retirement Compulsory military service or substitute social benefit may be computed, with a maximum limit of one year. According to the magistrates of the Social Chamber, the literal interpretation of this article, which does not include the Women's Social Service, implies a "discriminatory treatment" of women.
The ruling of the high court has come to analyze the specific case of a woman who had requested early retirement and was denied by the National Social Security Institute (INSS) for missing seven days to meet the minimum contribution required by the law. A Social Court in Barcelona did agree with him and recognized his right to access early retirement. But the Superior Court of Justice of Catalonia revoked that first sentence and considered the appeal of the INSS. The Supreme Court has now revoked this ruling in a sentence in which it recalls that the application of the gender perspective links all the powers of the State: legislative, executive and judicial.
The Chamber admits that there is no law that considers the Female Social Service as a quoted period in order to reach the minimum contribution period required to access partial retirement, but adds that the approval of the law for equality pursues equal treatment and of opportunities, and that is an informing principle of the legal system that must be integrated and observed in the interpretation and application of legal norms.