The Supreme Court endorses the dismissal of Villar as president of the Federation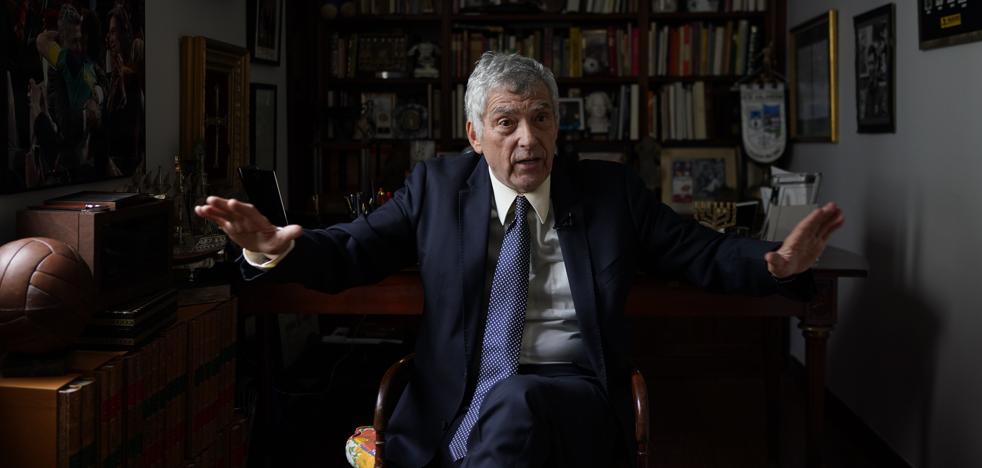 Chamber III of the high court dismisses the appeal filed against the judgment of the Superior Court of Justice of Madrid, of November 18, 2019, which confirmed the resolution of the Administrative Court of Sport of December 22, 2017
The III Chamber of the Supreme Court has dismissed the appeal filed by Ángel María Villar against the judgment of the Superior Court of Justice of Madrid, of November 18, 2019, which confirmed the resolution of the Administrative Court of Sport of December 22, 2017 which imposed the sanction of dismissal from the position of president of the Royal Spanish Football Federation (FEF) for an infraction classified as very serious.
Villar argued in his appeal that the imposition of the penalty of dismissal for a very serious offense is only possible if the aggravating circumstance of recidivism concurs. The sentence, on the contrary, indicates that the reference to the concept of "aggravating recidivism" contained in article 22.3 a) of Royal Decree 1591/1992, of December 23, on Sports Discipline, is not a defining element of the type of offender nor does it constitute a sine qua non requirement to agree on the imposition of the dismissal sanction provided for in article 79.2 c) of Law 10/1990, of October 15, on Sport.
On December 22, 2017, the Administrative Court of Sport imposed on Angel María Villar Llona the sanction of dismissal from the presidency of the FEF for considering him the author of a very serious infraction of article 76.2.a) of Law 10/1990, of October 15, Sports, where the following are specifically typified as "very serious infractions by the presidents and other directors of the bodies of the Spanish Sports Federations and Professional Leagues: a) Failure to comply with the agreements of the general assembly, as well as the electoral regulations and other statutory or regulatory provisions.
The administrative resolution considered that Villar, after ceasing as president of the FEF and becoming president of the Management Commission, without ceasing in the same, carried out numerous activities aimed at publicizing and promoting his condition as a candidate for the presidency and aimed at gain support for your candidacy.
In this way, according to the resolution, he failed to comply with the prescription contained in article 4.4 of the Electoral Regulations: «Those who present their candidacy to form part of the governing and representative bodies of the FEF may not be members of the Management Commission, and must cease in said condition when presenting the candidacy in question", and violated the duty of neutrality that the Management Commission must observe according to the Electoral Regulations.