The Supreme Court endorses cuts in social benefits for former Endesa employees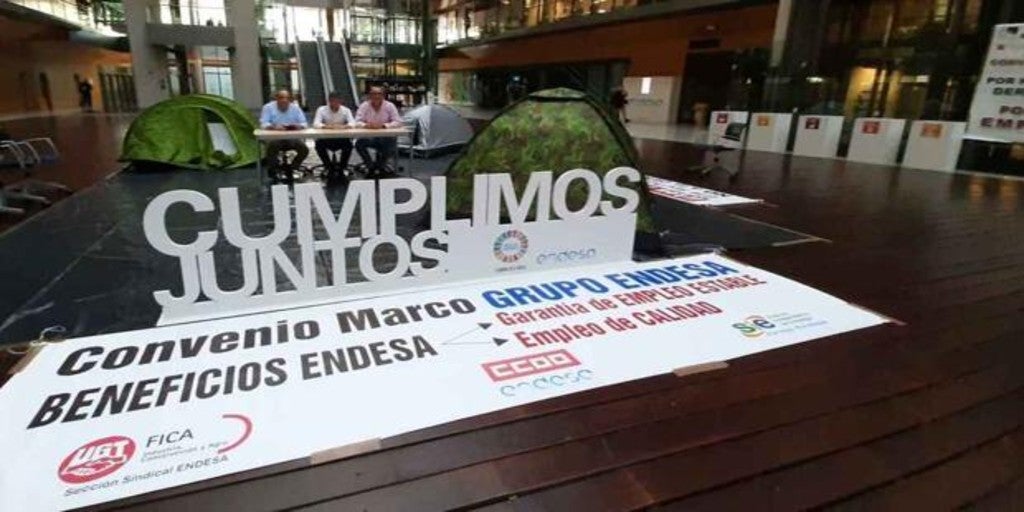 Madrid
Updated:
Keep

The Supreme Court has ratified that the decision adopted by Endesa to nullify the social benefits of passive personnel was adjusted to the law, thus rejecting the appeals presented by the union representatives at the collective bargaining table, according to the ruling to which has had ABC access. Among those benefits were the bonus of a high number of kilowatts of electricity consumption and school aid.
In the ruling of the Social Chamber of the Supreme Court, the judgment of March 2019 of the National Court is "confirmed and declared firm, dismissing the appeals of CCOO, UGT -which was withdrawn during its processing-, SIE and CIG against energy.
In its judgment, the High Court reaffirms that where there is no contract parallel to the validity of an agreement, it is not possible to contract the collective rules, "which occurs in the present case in which the provisions of a collective agreement, which has if they are in force as a result of what was agreed by the signatory parties, they cannot be taken and incorporated into a non-existent contract between the companies of the Endesa group and the retired personnel, of the same or the relatives of the workers ".
Thus, it highlights that "the only source of the obligation of the companies of the Endesa group with respect to these retired persons and relatives and of the corresponding right that they had was a legal norm, the IV framework collective agreement of the group, while it was in force."
Therefore, it considers that his disappearance "implies that such rights and obligations will no longer be enforceable since there is no regulatory or contractual instrument that determines it."
Company sources told Ep that the ruling, "approved by the unanimity of the Chamber, proves that Endesa has always acted in accordance with the applicable regulations."
The agreement, which was signed by UGT alone, cut free consumption to a ceiling of 6,000 kilowatt hours (kWh) / year in a confrontation between unions and the company that lasted for more than two years and led to an arbitration by the former minister of Work Manuel Pimentel.
In its award, the right to recover subsidized consumption by the company of up to 9,000 kW distributed in two tranches, 6,000 kWh compensated at 100% and an additional 3,000 kWh recognized at 50% of the price established for the remuneration in species.
In addition, it established the 100% subsidized consumption for the entire Endesa workforce at 6,000 kWh. In both cases, the maximum subsidized power will be 5.75 kW.