The students of the Luján Pérez School offer a refuge by way of catharsis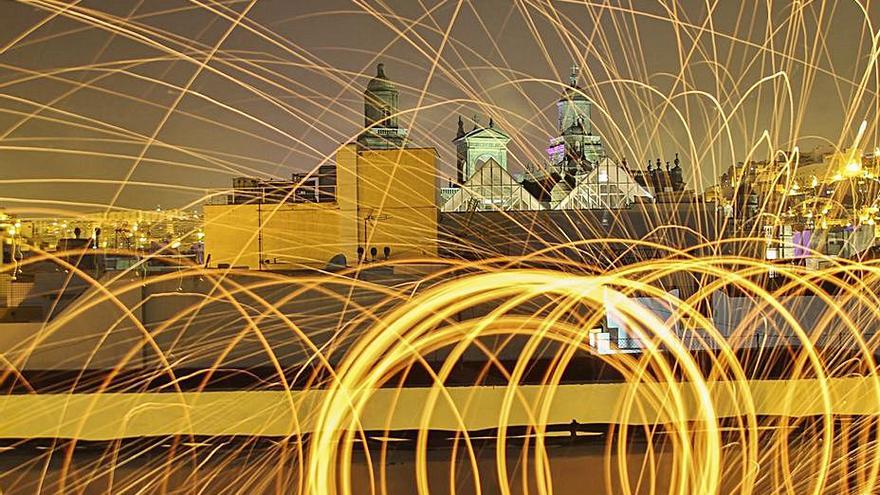 The artistic photography workshop of the Luján Pérez School shows about twenty works from the 2019-2020 Course in the Gallery of the center. The paralysis due to the pandemic caused by Covid-19 has not been an obstacle for the members of this initiative to be able to carry out their works in their studies, and then finish them in the school itself, thus ensuring that each artist expresses himself in a way personal and individual in the suggestive language of photography.
From the School, today more than ever, the artistic process is claimed to satisfy emotional and creative needs. In these moments of uncertainty in society, one of its flags is raised from Luján Pérez: art acts as a refuge by way of catharsis.
All the components of the workshop have assimilated the technical and theoretical knowledge of Professor Manuel García Núñez, who uses the pedagogy of the Luján Pérez School, respecting the intuition of each student, providing them with knowledge through experience.
They exhibit their work in the exhibition Lola Gutiérrez, Raúl Lorenzo Pérez, María Teresa Martell Muñoz, Blanca Esther Hernando Ibáñez, Dori Arencibia Navarro, Silvia Vega Guerra and Margarita Vega Pérez,
The exhibition will open today, will be open until December 4, 2020 and can be visited from 6:00 p.m. to 2:00 p.m., Monday to Friday.