The Strokes: a guitar rock party | Culture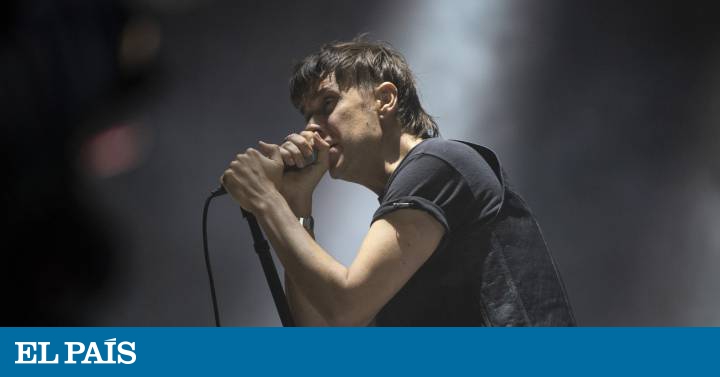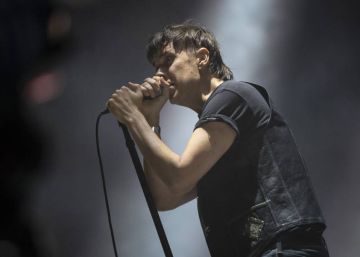 The easy thing was not to expect anything from the Strokes, a band that, to tell the truth, and as much as it hurts its fans, never invented anything. What's more, they copied it so much that for anyone with two well-placed ears it did not fit as a breaker, no matter how much the press raised them to the altars. In this situation, the difficult thing was to see a concert by this New York band, which years ago had given embarrassing performances, something worthwhile, in what to believe. Well, they changed the pace and they did. They unloaded the cartridge in such a way that, for a moment, it seemed that they were not consecrated types, but rather the group that starts in a New York gambling community with the desire to eat the world.
It's good for music when the combo led by Julian Casablancas still has a strange, almost first-time hunger, at a festival like BBK Live of Bilbao. They left with 10 minutes of delay in arriving at the stage, that already smelled of chamusquina, but it ended up being one more way of asserting itself. Simple pose studied or to know what, but the only important thing was what happened on stage, a place that never admits half-truths. The Strokes put the direct and, without inventing the fire, they gave so much and so simply that their music sounded real, like those things that happen at the end of the night when all the cats are brown.
It was a good guitar rock party, that instrument that loses ground in this 21st century. A direct revelry, to the point, without half measures, so well thought out that it was appreciated. In your own music, as in songs like You Only Live Once, The Modern Age or Meet Me in the Bathroom, The Strokes reviewed all those references that opened the way for them and led them to be what they are: a very important band to understand the pop-rock of the 21st century.
They reviewed the Ramones, to Television, to Blondie and even Johnny Thunders and his Heartbreakers. It is the famous New York scene of the seventies, which broke barriers, which caused the punk and opened a musical path so visceral and alive that still shakes the one who knows it. The Strokes know her and have made her a way to touch and be. They are not better, nor worse, but, being a substitute, they are something.
And last night in Bilbao was an occasion to celebrate what they are: rich children, well raised under the protection of a press hungry for new stars in the new century, but smart enough to take advantage of it. They did it then and yesterday they did it again. They had fun and made the staff have fun. No acrobatics, no follies, no special effects. Simply, with bar music, although sometimes it was a little rough and Casablancas spoke more than necessary.
Seeing the Strokes, it was good to also remember where they come from. Think of the greatness of Television, to those who owe more, but also in Ramones or Talking Heads. Or a guy like David Byrne, whose last fantastic tour gives more than enough reasons to be claimed. The Strokes, after all, is the easy, exquisite, mediatic culmination of a New York sound that should never disappear.