The striking image of George RR Martin at the start of 'Game of Thrones'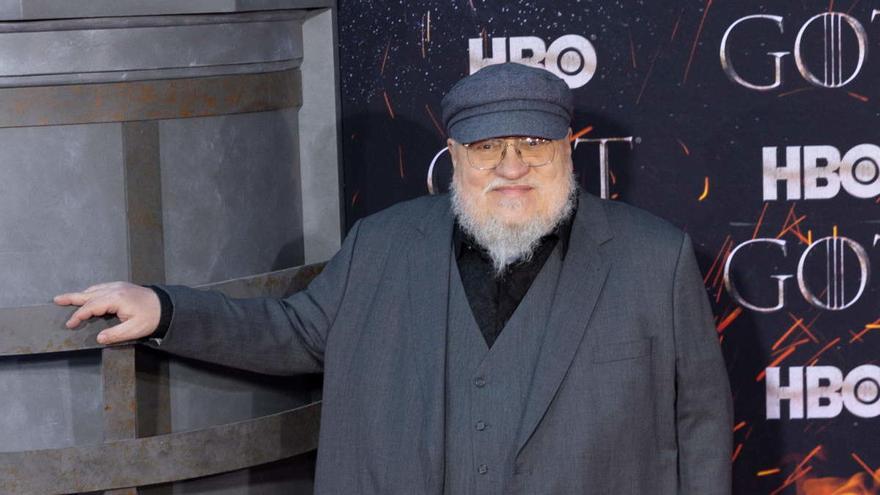 Although it has happened more than a year since the end of 'Game of Thrones', the series continues very much alive in the fandom. In addition to the spin-off prequel about the origins of the Targaryen house in 'House of the Dragon', also for the (eternal) wait for the arrival of the sixth book in the saga. It may not be a definitive date, but George RR Martin wanted to have a detail with the followers, by sharing a photo of his cameo in the HBO fiction.
"Here's a look back at the original pilot episode of GOT," the author posted on his social media. "We shot the wedding of Daenerys Targaryen and Khal Drogo in Morocco. Ian McNeice played Illyrio Mopatis and I played one of the wedding guests, presumably another magister, "Martin explained.
In the picture, Martin can be seen as a Pentoshi nobleman, along with McNeice dressed as Illyrio. They both wear the traditional garb of the Free City of Pentos. The pilot episode was shot in 2009, although a good part of the chapter had to be re-recorded before its broadcast in April 2011.
In that re-recording, several characters changed actor, like Daenerys, who went from being played by Tamzin Merchant to being played by Emilia Clarke or Illyrio himself, a role that fell to Roger Allam. Martin's cameo as a guest at the wedding, finally, did not make the final cut, which led to the author not appearing in the series.