The strike of a month in the concerted one in the Basque Country begins | Society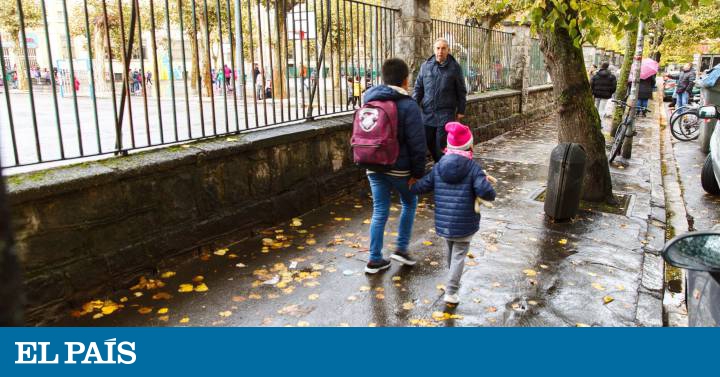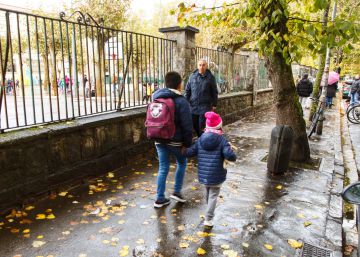 The unions ELA, LAB, Steilas and CCOO have agreed to continue the strike in the social initiative centers of Euskadi, which begins this Thursday and will last until December 5. It affects about 107,000 students from Infant to Baccalaureate, in addition to training cycles. The centrals nevertheless recognize "progress" in the negotiations with the employers, which continue during the protests.
On Wednesday, at the headquarters of the CRL, in Bilbao, the employers of concerted Education, the ELA, LAB, CCOO and Steilas unions, and the Basque Government to negotiate and try to reach an agreement that would allow the suspension of the strike call . After that meeting, the general director of Kristau Eskola, Mikel Ormazabal, transferred his "satisfaction" for the approaches of positions that, as he said, are "closer than ever", in the last hours.
Since the unions have recognized "progress" in the negotiation, but have expressed caution and have called on workers to support the strike that begins this Thursday. They claim a new job offer. And they set as red lines the increase in salary above that marked by the Basque Government for officials in order to recover the purchasing power lost in ten years without an agreement, the relocation of workers who become unemployed due to the fall of the birth rate, and the reduction of workloads.
"We see that there has been a series of advances today. We could say that they are substantial advances, but we are also very cautious. At the moment we have nothing closed and we are at the expense of the ratification that there may be of those advances that we have could have today, basically by the Department of Education, "said the representative of ELA, Miren Zubizarreta.
For his part, Arantza Agote, representative of UGT, a union that does not share the strategy of other trade union centers in the conflict, considers what happened this afternoon at the CRL "surreal and shameful". As he explained, when they arrived at the meeting at seven in the afternoon, they were told that ELA and Kristau Eskola were together.