The strike in the canned fish sector reaches a follow-up of 90%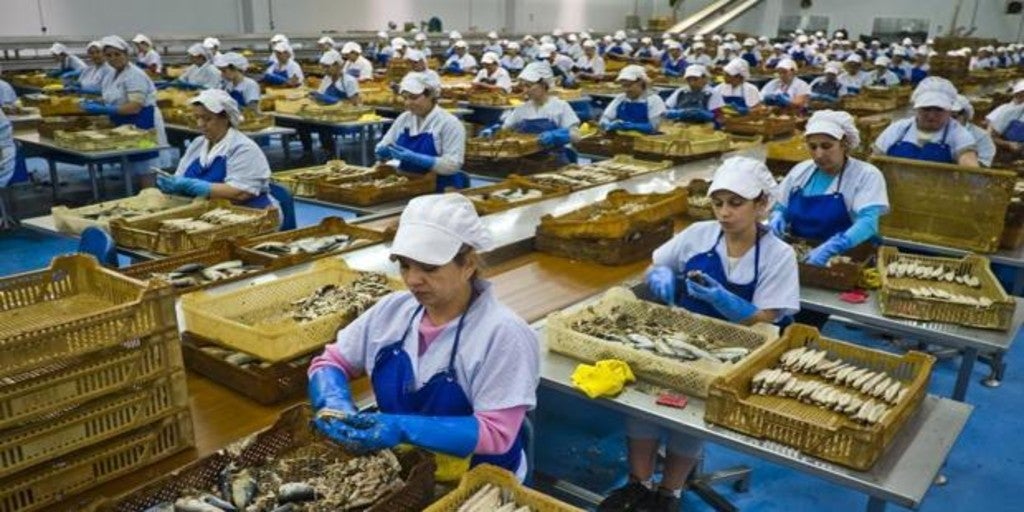 MADRID
Updated:
Keep

More than 90% of the workers in the
canned fish sector have supported this Friday the first day of strike summoned to demand a worthy agreement, especially in the autonomous communities of Galicia and Cantabria, which are concentrated by most of the companies in the sector, according to what the unions have informed EP.
Specifically, emblematic companies such as Consorcio, El Capricho, Don Bocarte, Hoya, Emilia, Laredana, Leonardo, Codesa, Rezumar, Cantábrico Canning, Caladero (Profand Group), La Balinesa, Jealsa, Friscos, Cefrico, Bolton Food, Escuris, Albo, Valcárcel and Lago Paganini have been unable to start their activity this morning, as their templates supported the strike that the CCOO of Industry, UGT FICA and CIG had called.
The concentrations and the strike are taking place above all in Galicia and Cantabria, which concentrate 90% of the production, since Euskadi and Huelva have their own collective agreement, so they were not called to support this strike.
The unions have indicated that the protest will continue on February 3 and 4 if the employers "do not reconsider", since they understand that it is time to agree with the unions on a collective agreement that allows their templates to leave the "tail van" of the food industry.
Thus, they have recalled that in this sector 28% less is charged than in the meat industry, where the majority of employees are men. In the fish industry, 60% of the workforce is made up of women.
From CC.OO. Industry has highlighted that with this follow-up to the strike, the canned fish workers have perfectly understood the reasons why enough had to be said. "It is time to start an agreement with the employers with which they can #PescarRights and that they do not pay more to the orderly than to the production teacher," they pointed out.
Thus, the union has recalled that it has been trying to reach an agreement for months, that equates professional groups 5 and 6, that includes a strong salary increase with a review clause, that ends discrimination and that offers more stability in employment and new permits to improve conciliation.
For its part, UGT FICA has highlighted the "resounding response" of the workers in the sector in defense of a decent agreement that ensures the maintenance of the purchasing power of wages and equal pay between women and men should make employers reflect and take note of the broad support of the templates to reach an agreement that benefits both parties.
The Federation considers that the employers now have in their hands the possibility of unblocking the negotiation of the agreement, convening a new meeting of the negotiating table instead of suspending the one that was scheduled for Thursday, January 27.
UGT FICA believes that it is «time to move forward» in achieving a new collective agreement as a formula to normalize labor relations in the sector and give way to a text that dignifies the working conditions of canned fish workers.