The strike committee denounces the "laziness" and "reckless" attitude of Iberia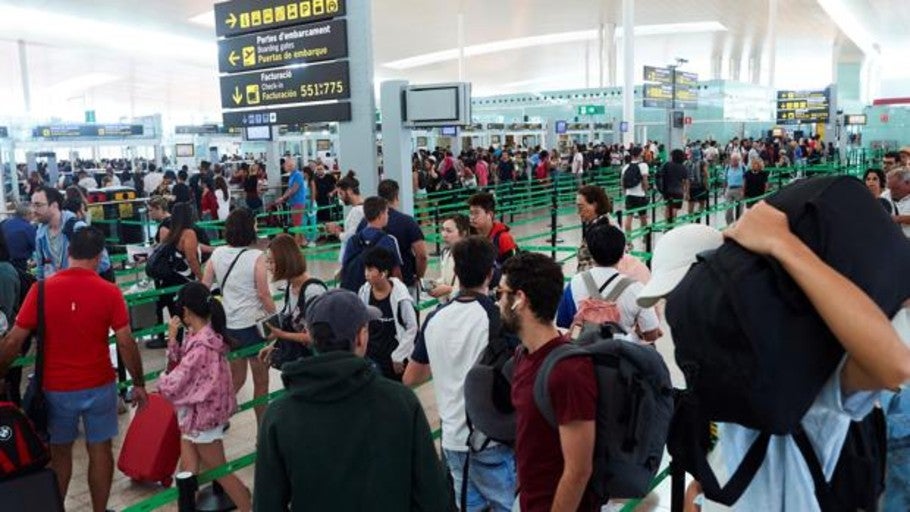 BarcelonaUpdated:
The strike committee of the Iberia ground staff At the Barcelona airport, he has branded the company's position on Thursday as "reckless" and has denounced his "negligence" to passengers and customers who will be affected by the new stoppages Tomorrow, August 30, and August 31.
After yesterday the negotiation will end abruptly Between the management and the committee, the workers' representatives have criticized "the disinterest" of Iberia Barcelona to reach an agreement that allows the strike to be called off.
In a statement, the committee, in which UGT is the majority, has indicated that Iberia "distorts" reality when it argues that cannot accept the creation of a follow-up commission of the conflict in which not all union forces are represented.
The creation of the commission had been agreed during the talks held in the last two days between the two parties, which took place with the mediation of the Generalitat, but Iberia decided at the last minute not to accept it.
"We only demand that what was discussed and agreed in the meetings of the 27th and 28th days be faithfully collected. Therefore, the committee considers that this distortion of reality is nothing more than an excuse to hide the disinterest of Iberia Barcelona for reaching an agreement to call off strikes, "the statement said.
The new stoppages of the Iberia land workers will cause these two days to cancel about a hundred flights and will affect about 30,000 passengers, according to calculations of the Generalitat.