The strike at Ryanair intensifies and will last until after Christmas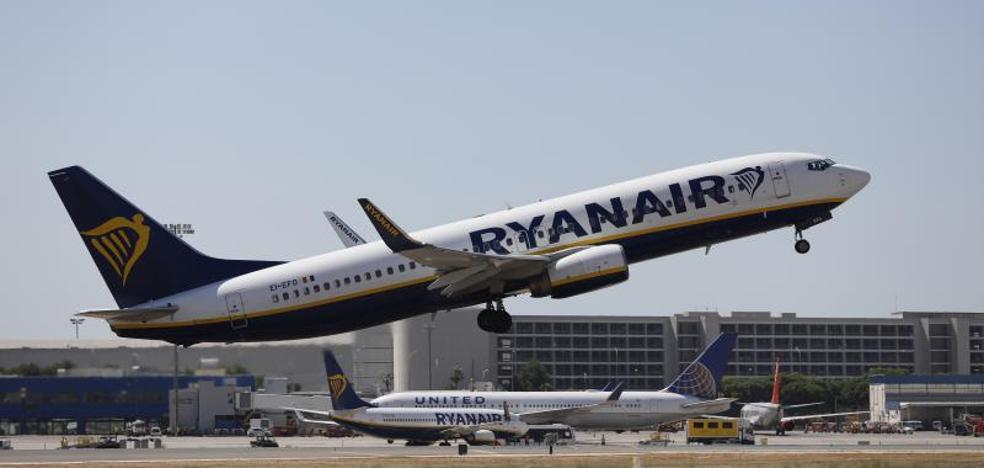 The unions announce new strikes of 24 hours from Monday to Thursday from August 8 to January 7
The conflict between the workers and Ryanair, far from calming down, is intensifying. The same day that the eleventh day of the strike took place, the USO and SITCPLA unions, which represent the cabin crew of the Irish airline, decided not to back down and call new days of strikes in the middle of summer, despite the chaos that is generating among travelers, with many canceled flights and delays.
Specifically, the unions, after consulting the workers, scheduled 24-hour strikes, from Monday to Thursday, weekly, from August 8 to January 7, 2023, both included, so they will take place throughout the summer and also at Christmas, unless the company reconsiders and improves the wages and working conditions of its employees.
USO and SITCPLA denounced this Wednesday in a statement that Ryanair has not shown "the slightest attempt to approach" them; On the contrary, they pointed out that he has publicly stated his "refusal to engage in any dialogue with the representatives chosen by his crew members, for which they have been forced to continue the strike and call new days, listening to the workers."
Pre-pandemic salaries

The unions once again demanded that the airline resume the negotiation of a collective agreement "that includes decent working conditions and under Spanish law for its workers." They require 22 working days of annual leave; 14 legally established holidays; the granting of the rights of legal guardianship, specification and reduction of working hours; the payment of salary levels prior to the pandemic, as the National High Court already ruled in its sentence; the end of the hiring of workers through the illegal assignment of workers, also condemned by the Court, and respect for the legitimate exercise of the right to strike by workers.
In addition, they demand the immediate reinstatement of the eleven workers dismissed during the previous calls in June and July for supporting the constitutional right to strike, as well as the suspension and filing of all sanctioning files open to approximately one hundred workers for the reason of the previous stoppages.
The eleventh day of strikes this Wednesday caused a total of nine cancellations and 141 delays.
The cancellations have occurred on the Barcelona-El Prat flights with Brussels, Milan and London (round trip), between Madrid and Palma de Mallorca (round trip) and another flight between Dusseldorf and Malaga.