The 'streaming wars' crack the Batcave | Ka Boom Blog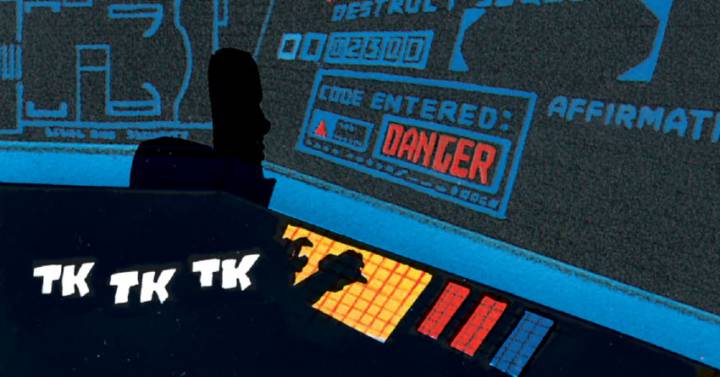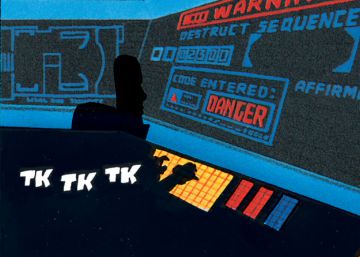 Not long ago, back in November 2017, Paul Levitz, one of the most respected DC editors-in-chief in ninth art history, left us in Ka-Boom the following appointment:
"As in everything in life, there are two sides of the coin. The side is that there is more investment than ever in the world of comics. So you have more writers and cartoonists who are being paid decently to do their work or that they can hope that, at some point, they will be paid decently for their sacrifice. This creates many possibilities. The cross is that danger that large companies get bored and unplug the flow of money, causing the explosion of a bubble in the sector . That danger certainly exists".
I allow myself to break party discipline, so to speak, to put that sentence in bold. It is the phrase that has made me reflect the most, and not only when I think of cartoons. It is the phrase that has allowed me to understand, as far as I know, the present situation of cultural industries and where their future is heading.
In two weeks, we have experienced the incarnation of this danger with both sides of the coin manifesting at the same time, in imitation of Schrödinger's cat that is and is not alive at the same time. Yesterday, a spectacular event, very interesting, despite the marketinian nature, entitled DC Fandome gave us hours and hours of entertainment to see where the house of Superman, Batman, Wonder-Woman and co is going in all the heads of its narrative hydra. But it is that just a week before we learned that a tsunami, which was already taking time to devastate the entire Warner Bros shed, was finally manifesting. Hundreds of jobs were lost in a brutal restructuring that affected, mainly, DC Comics and more specifically its streaming division. 20% of its staff laid off.
There is a lot of fabric to cut in this double-thinking that we see more and more common. We saw it when Activision announced record profits and massive layoffs at the same time. And we will continue to see it because we are living a moment of maximum tectonic tension in all cultural industries and, especially, among those who are leading the race. The covid has been the definitive trigger at the beginning of the end. Which is also obviously a new beginning.
"We are still in the business of making comics." That statement, with which he titled Heat Vision (arm pop of Hollywood Reporter) his interview with Jim Lee, DC's current commander, sums up a lot more than Lee probably wanted. The key word is "yet". The fact is that in an event like yesterday's, the headliners had no vignettes anywhere: two huge video games, a hybrid between a miniseries and a movie born of the effort of the fandom (the Snyder cut Justice League) and, of course, the new Batman monopolized the poster. In between, many very interesting panels in which, yes, there are comics. For example, in the tremendous advertisement, tremendous for those who have a real interest in comics, of the return of Milestone, the line of black superheroes that reached the status of myth back in the 90s and that seems a personal effort by Jim Lee to achieve that inclusive and diverse DC that can take on the all-powerful Marvel.
But the headliners are these characters, born from the cartoons, far, far from their original matrix.
I go back to that interview with Paul Levitz, from which we got seven pearls back in November 2017. And again I allow myself a bold:
"The fact is that now, more than ever, a greater number of people read us and with greater diversity. If we win over those readers who are there, if we make them not want to abandon us, we will resist a future bubble of loss of interest from multinationals. I don't think Superman, Batman or Spider-Man comics will go away. Even if a multinational is bored, it knows that if it licenses these characters, it will earn a lot of money. The real question is, do you retain readers? Because if you retain them, it is when you have a healthy business. Readers keep us alive. "
The fact is that the comic definitely faces the irrelevance of its role in the longest streak of success of a genre in the history of narrative. It has been prophesied, also in this newspaper, that the hour must soon come, suffer the same fate as the Western. It seems increasingly difficult for something like this to happen in the decades to come, especially with the colossal challenges that we will face as a species and that will require equally titanic evasions.
But what is clear is that the comic needs, urgently, to emphasize that it is in it where the future is forged and not as (worth the redundancy) future map for a success in another medium. But as the wildest, bravest and most dazzling field of experimentation of the last century, the one that gave us, precisely from DC, luminaries like Alan Moore, Neil Gaiman or Grant Morrison. That this continues to be the case goes through the readers. Irremediably. For your enthusiasm.
A glimpse of the most interesting of that fight, which I have no doubt that Jim Lee will fight, among others, with formidable courage, was found in his interview with Heat Vision:
"We want to partner with creatives in diverse territories and create stories that feel authentic to their markets with characters they can embrace as their own."
But also, in the same interview:
"I don't think they want [el gigante tecnológico AT&T, dueña de Warner Bros, HBO y DC Universe] we stop publishing comics [...]. Why would they want to? Why would they want to stop creating great content that can be used for the big plan? "
And in a sentence Lee emphasizes the servile role that the comic occupies at this time despite being the origin of such a cultural empire. Against this role it will be up to him to fight and to all those who like him love the ninth art.