The story of the moon rock placed by Biden in the Oval Office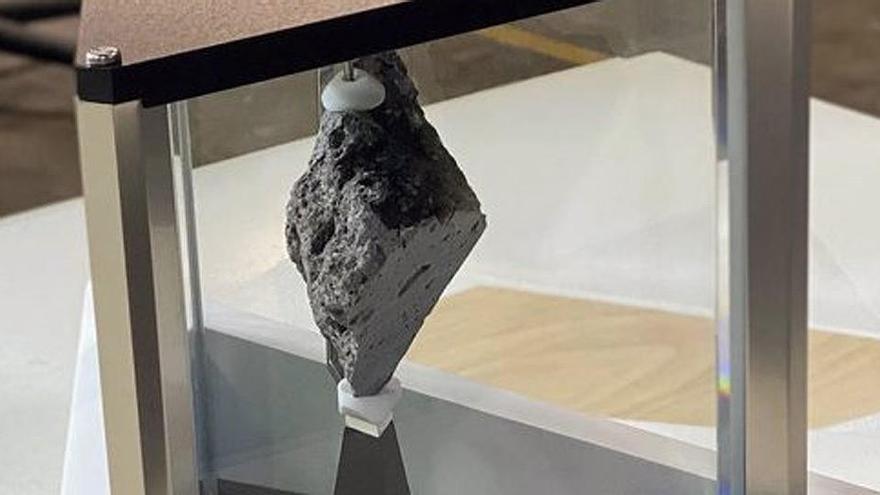 The POT has lent a moon rock for your display in the Oval Office of the White House, at the request of the new administration of the president Joe biden.
The decision was made "in symbolic recognition of the ambitions and achievements of previous generations, and in support for the current US exploration approach between the Moon and Mars", as reported by NASA.
The object comes from the Lunar Sample Laboratory Facility at NASA's Johnson Space Center in Houston, and in its case is inscribed as lunar sample 76015,143.
Apollo 17 Astronaut Ronald Evans and the moon walkers Harrison Schmitt and Eugene cernan, the last humans to set foot on the moon, they took the sample from a large rock at the base of the North Massif in the Taurus-Littrow Valley, 3 kilometers from the Lunar Module, according to the information collected in the display case.
The 332 gram piece of the Moon was collected in 1972 and it's a 3.9 billion-year sample formed during the last major impact event on the near side of the Moon, the Imbrium Impact Basin, which is 1,145 kilometers in diameter.
The uneven surfaces of the samples contain small craters created when micrometeorite impacts polished the rock over millions of years. The flat, serrated sides were created at NASA's Lunar Healing Laboratory when sheets were cut for scientific research.
On the other hand, President Biden has appointed Steve Jurczyk as acting NASA administrator, pending his final appointment to the agency. Associate administrator since May 2018, Jurczyk has relieved Jim Bridenstine and is one of 34 high-level officials announced by the new administration hours after taking office.