'The story of my life. Take Moreno! ' it's a show with humor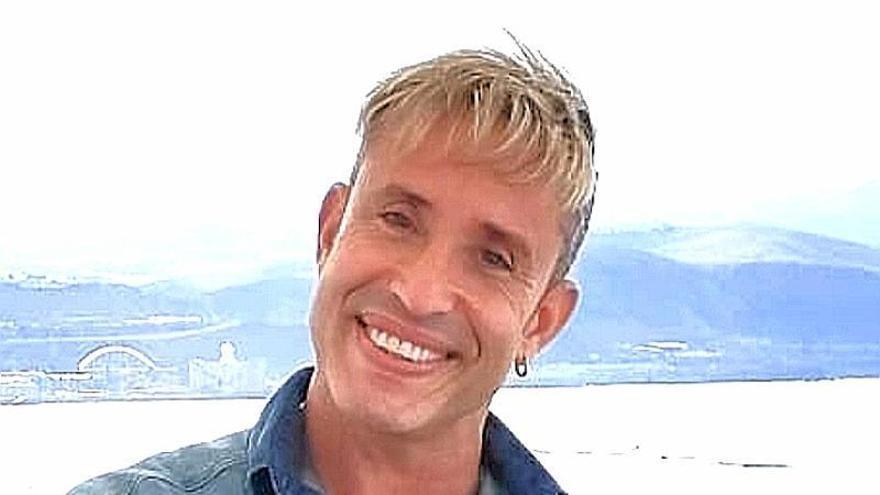 What is the reason for your visit to Las Palmas on this occasion?
On the 13th, at 8:00 p.m., we premiered at the Guaires de Gáldar Cultural Center the show The story of my life. Take Moreno! I have wanted to remove this title, but the work requires it. Everything happens because in confinement I was in Cuba and I met some excellent musicians in Havana because I am composing songs and I gave singing classes. From there I had a friend, a very important dubbing actress in Barcelona, ​​who voices Meryl Streep, Margarita Ponce and her husband is a musician named Albert Balañá. I proposed to do a show where they would interpret my songs. I dare with the humorous ones because I don't see myself prepared to sing further.
And what happened to José Luis Moreno?
As a result of everything that happened to him in 2008 when he took me out of the show and away from the television part, I felt very sad with all these events. His theme was picked up again by everything that happened to him. I did not want to do a show where they talked about dark but of an actor who it reinvents itself and from all that lived sadness talk about loneliness, about my life, laugh at myself because my life is full of unlikely events, but sometimes reality surpasses fiction. For example, I was born on a clown bus. My mother did not have time to get to the hospital because it was José Martí's day where there is a holiday in which she was given a crib. The streets were closed and he did not have time to arrive. The clowns picked her up. I was transforming the unlikely and painful events. It gave me a shot of energy to see how recently the whole plot of Moreno was uncovered. Many actors supported me.
But what happened?
I had a contract signed with him for a series and, in the end, a reading was held at his house where he made me an indecent proposal that I did not want to go through. It was a series that lasted three chapters on Telecinco, but it was done with another actor. For not having those relationships with him he takes me out of the production and I see myself on the street, so I denounced him for sexual harassment. I was the only one who dared of the harassed. That is why now the rest of the actors support me, because in their day they thought that I wanted to take advantage of it, but everything has been put in its place. I also reported him for the labor part. He had to give me 10,000 euros in compensation as a conciliation to do it before going to trial. I went through a depression. I threw myself in front of a bus with the intention of committing suicide because I received threats and I suffered a lot with all that situation. I was in a psychiatric hospital for three days.
"It gave me a shot of energy to see how the whole plot of José Luis Moreno has been uncovered"
And how did the show come to fruition?
The show has been to take back my life, but from the point of view of humor and not from the victimhood. I tell the whole story from when I was born. Margarita Ponce is an excellent actress that I have rescued for the theater as Mirta Ibarra, the protagonist of Strawberry and Chocolate, that I rescued her for the theater and she came from the cinema. Margarita plays my mother and other characters. I create them through history, comedy and depth. It is a text of mine that I direct and in which I am the protagonist. The musical arrangements come from Balañá. I would sing the songs to them over the phone and they did some great songs for me.
Do you premiere the show in Las Palmas?
Yes, in Gáldar, in an hour and a quarter function. The play had been made for the Rabal Theater in Barcelona as a proposal by its director, Amparo López, with the title The story of my life. Take Moreno!, the latter is, in addition to promotional interest for being the Cuban who dared to confront the producer. But in the end, despite having prepared the show in Catalan, they did not give us the opportunity to premiere it and I think that Moreno's threads could have been behind. I am very grateful to the mayor of Gáldar, Teodoro Sosa and the mayor of Santa Cruz, José Manuel Bermúdez, for allowing me to premiere here and in Tenerife. Next year we will resume the performance in other Catalan theaters.
What other projects have you carried out lately?
When it was possible to act, I was on stage doing a piece with the musicians called You have to dare. Several seasons. I really wanted to go back to my country and the truth is that it was a success. Although we have been through a pandemic, it has been a way of being with oneself. For the cinema I have a great project called Anonymous Neurotics. In March we will be doing it and it brings together all the actors of Strawberry and Chocolate that we have come together to make a new movie. The script is by Mirta Ibarra. It refers to the story of a woman who is the former movie usher. I am her best friend, the one who defends her. Jorge Perugorría is her husband, an abuser. It is also a very interesting comedy with dramatic overtones. On the other hand, the independent film director, Roberto Bobín, who lives in Los Angeles, has proposed to me to make a film that I will start recording in June of next year called The Cuban cookie, with an excellent script where I'm going to play a transsexual, something that I love because in Tacande's soul I had played an abuser and this role is new to me. She is a divine artist who has lived in Los Angeles for a long time and many stories happen to her.
Anything else you want to develop?
We have a project with the singer Lucrecia, a tribute from Cuba to the island of La Palma, entitled Pretty, my pretty islandto. Yes, I would like for the future to come with that show, a story made from absolute sincerity, not to take advantage of what is happening. I have wanted to pay tribute to that land for a long time and Iris Alemán has done all the dramaturgy of songs and poems. We have also invited a singer, Nacho Calima and I think that can also be a great show, very heartfelt, from Cuba, with stories of comings and goings, with a lot of humor as well, but with depth and a lot of feeling. I lived in La Isleta and for me to return to Gran Canaria is to do it to my place of origin.
Who are the producers of Gáldar's work?
It is a production of the performing arts association La Ventana Magica together with Eventos Events directed by Alexis Mendiola. Gloria de la Vega has also been very supportive.