The Stock Market rebounds more than 2% and recovers 8,100 points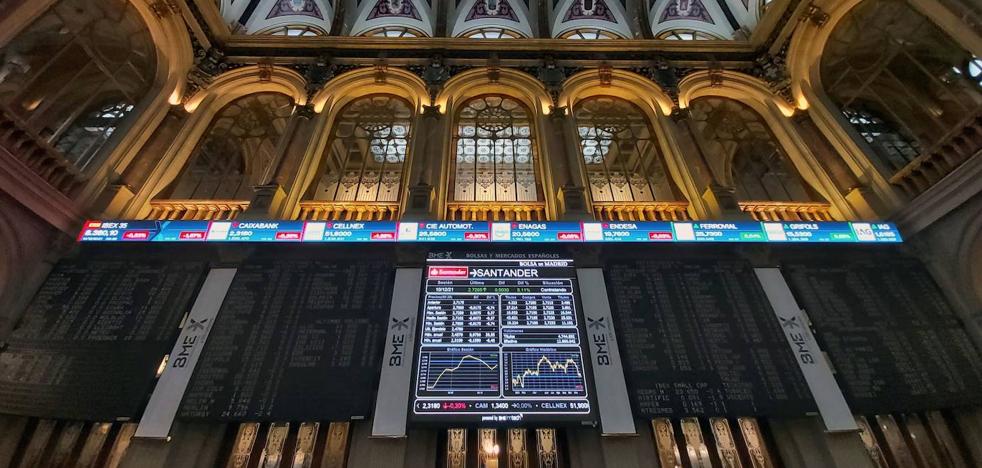 The ECB points to a minimum increase in rates at the end of the month, which boosts the market after the falls registered at the beginning of the week
The Stock Exchange has once again conquered the level of 8,100 points in the session this Thursday, after having recorded a rise of 2.19%, in a day without major macroeconomic references. The Ibex-35 has ended the session at 8,122 points. The biggest increases were presented by Arcelormittal (+5.42%), Indra (+5.2%), CaixaBank (+5.16%), Repsol (+4.83%), Solaria (+4.74%) and Acerinox (+4.7%), while only Enagás (-0.99%) and Cellnex (-0.05%) registered falls.
The context continues to be characterized by high inflation, the decisions of the central banks (the Fed's minutes published last night point to a higher rate hike than those approved so far if necessary), the fear of an economic slowdown and the war between Russia and Ukraine. However, after the crash on Tuesday, the day on which it fell 2.5%, the Spanish stock market has gradually recovered throughout the week.
To a large extent, this good evolution came after the Governing Council of the European Central Bank (ECB) agreed at its monetary policy meeting in June to announce a 25 basis point rise in interest rates in July, although in discussions prior to the consensus finally reached, several members were in favor of avoiding a prior commitment and thus leaving the door open to a higher intensity rise, according to the meeting's summary, published this Thursday.
The rest of the European stock markets have also closed the trading session with gains, which have risen to 1.14% in London, 1.6% in Paris, 1.97% in Frankfurt and 2.19% in Milan.
Also this Thursday, the Treasury placed 5,200 million euros in a new auction of State bonds, with a demand greater than that awarded amount, although with all interest rates already positive.
On the other hand, the price of a barrel of Brent quality oil, a reference for the Old Continent, was quoted at 106.19 dollars, with an advance of 5%.
In the case of Indra, its shares advanced 5% after announcing that the appointment of the new independent directors will be formalized at an extraordinary shareholders' meeting last week. The company has hired a specialized firm to recruit these independent directors, which will take into account gender equality criteria.