The Stock Market opens with sharp falls and is close to the 2012 lows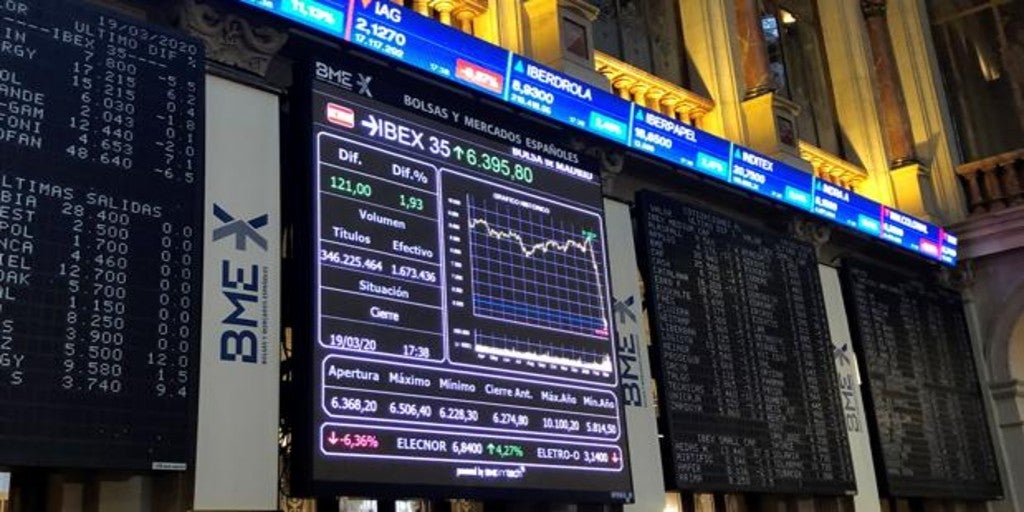 Madrid
Updated:
save

After chaining two sessions higher, fueled by central bank measures, the Ibex started Monday with big declines. The government's decision to extend the state of alarm until April 11 is having negative consequences on the markets. Thus, the Spanish selective falls minutes after the opening 4.82%, and is approaching the lows of 2012, when the financial crisis erupted.
In the early stages of this Monday's session, most of the securities were trading in red, led by Bankia (-8%), Grifols (-7%), Acerinox (-7%), Ferrovial (-6%), IAG (-6%), Meliá Hotels International (-6%), Colonial (-6%) and BBVA (-5%) ).
In this scenario, the European stock markets opened the day with decreases of 4% for Frankfurt, Paris and London.
For its part, the price of a quality barrel Brent, a benchmark in Europe, started the day down to stand at $ 26, while the West Texas Intermediate (WTI), a benchmark for the United States, was trading around 22 dollars.
Also, the Spanish risk premium stood at 109 basis points, with the interest demanded on the ten-year bond at 0.7%, while the price of the euro against the dollar stood at 1.0693 'green notes'