The Stock Market goes up 1.6% and manages to stop its worst streak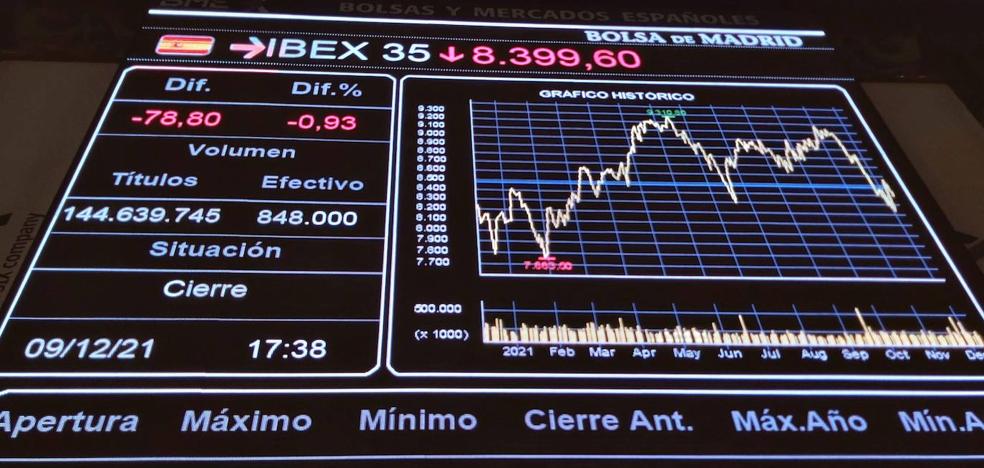 Despite this Friday's advance, the Ibex-35 failed to reach 8,000 points and lost more than one and a half points during the week
The Ibex-35 has managed to stop the worst streak in its history and break with twelve consecutive sessions in 'red', scoring this Friday a rise of 1.62% that has led it to close at 7,932 points.
The weekly balance is negative, with a fall of 1.63%. The Spanish selective has starred in its longest losing streak after having previously chained 12 consecutive sessions of increases since the beginning of August. High inflation, expectations of rate hikes and fears of an energy crisis have caused a change in investor sentiment.
At the business level, banking, led by Sabadell, Bankinter and CaixaBank, has posted increases due to the expectation of greater monetary tightening. Thus, the European Central Bank (ECB) could raise rates by 75 basis points next week, causing a widening of interest rates and, therefore, a greater ability to increase bank profits. On the negative side are energy-related companies, after the G7 has reached an agreement to put in place a price cap on Russian oil.
As for this Friday's session, the Ibex-35 has managed to close in positive, after knowing the employment report in the United States, which has revealed that the country's unemployment rate rose by two tenths in the month of August, down to 3.7%. This data has had different interpretations. On the one hand, more employment was created than expected in non-agricultural payrolls, but on the other hand, the unemployment rate rose two tenths. In fact, forecasts of a possible rise of 75 basis points at the next meeting of the Federal Reserve, at the end of the month, are fading.
The biggest increases in the Ibex in the last session of the week were presented by Acerinox (5.42%), Arcelormittal (4.17%), Fluidra (3.9%), Repsol (3.84%), IAG (3 .13%), Colonial (3.05%), Merlin (2.92%) and BBVA (+.82%). On the contrary, only Solaria (-4.64%), Corporación Acciona Energía (-3.06%) and Acciona (-0.21%) closed in 'red'.
The rest of the European stock markets have also ended the session on Friday in positive, with increases of 1.86% in London, 2.21% in Paris, 3.33% in Frankfurt and 2.91% in Milan. The price of the euro rose to 1.0025 dollars.