The stock market falls 0.97% and falls at March prices when touching 6,400 points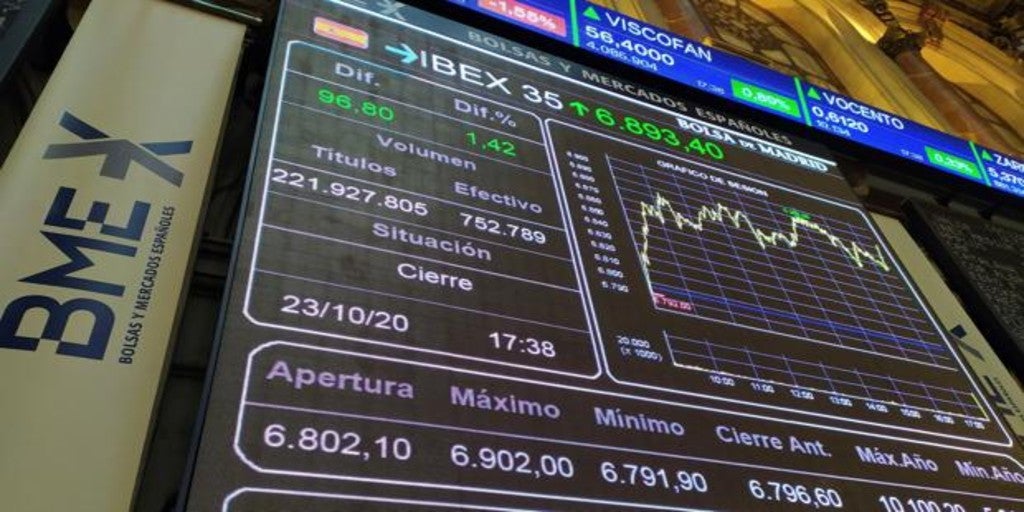 Updated:
save

The Spanish stock market has fallen 0.97% this Thursday and has approached 6,400 points, the level of last March, affected by the fall of most of the large values ​​and the results published by some of these companies, in a session that seemed alien to the meeting of the European Central Bank (ECB) and the US GDP, according to market data.
The main indicator of the national market, the IBEX 35, has lost 62.6 points, that 0.97%, to 6,411.8 integers, a level similar to that registered last March 24. This year, it accumulated a drop of 32.86%.
Except for the first minutes of the session, the Spanish parquet has clearly experienced a session bass guitarist conditioned by the impact on its price of the accounts published by Telefónica or Repsol, with little benefit from the ECB meeting, the 7.4% growth in US GDP in the third quarter or the small gains on Wall Street.
Of the great values only Banco Santander rose, 1.02%, while Telefónica presided over the IBEX losses with a 5.22% drop after announcing a 50.1% decrease in its profit in the first nine months of the year; BBVA yielded 1.14%; Iberdrola 1.11%; Repsol 0.87% and Inditex 0.51%.