The Stock Exchanges exercise caution before the ECB meeting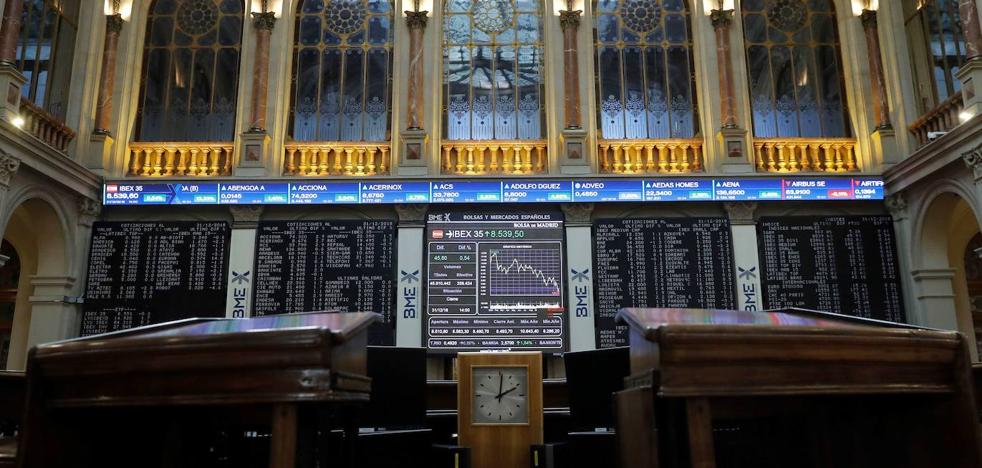 The Ibex-35 struggles to maintain 8,800 points while waiting for new clues about what the pace of interest rate increases will be
After two practically flat closings, the Ibex-35 faces the most anticipated session of the week with 0.4% to 8,813 points, with the meeting of the European Central Bank (ECB) as the absolute protagonist of the day.
It is true that no change is expected regarding monetary policy. But investors do anticipate new clues about how it will develop in the coming months, especially from September. Gilles Moëc, chief economist at AXA Investment Managers, does not believe that there is a clear mapping around this issue at the meeting of the body chaired by Christine Lagarde.
However, the ECB will have to be more specific with quantitative easing. That is, formally announce the end of the asset purchase program (APP) in the first days of July. It would be shortly after, at the meeting that same month, when the first rate hike would take place.
And here the experts agree. Although much has been speculated on the possibility that this rise will be 50 basis points in the face of the sharp rise in inflation, the agency would choose to maintain the plans for a 25-point rise "which would leave September to bring the deposit rate to positive territory.
What is most worrying is the possible reaction of the market, especially in the face of deteriorating macroeconomic conditions. Something that has already been reflected in the debt markets, where the yield on the ten-year German bond, the main reference in Europe, rose again before the ECB meeting to 1.35%. Just three months ago it was still trading in the negative sign.
In the commodity market, the price of a barrel of Brent remains above 123 dollars, while the American West Texas trades at 122 dollars.